Our first stop of our trip was the Cadillac Ranch. We were walking along Fleet Street and decided their menu looked the best. The Public House and the Brass Tap menu's looked too bar food heavy for us.
We had a full meal, and multiple drinks at Cadillac Ranch. Our favorite item was on the appetizer list as they had some amazing taco choices. We also had fried pickles and the tater tots with everything.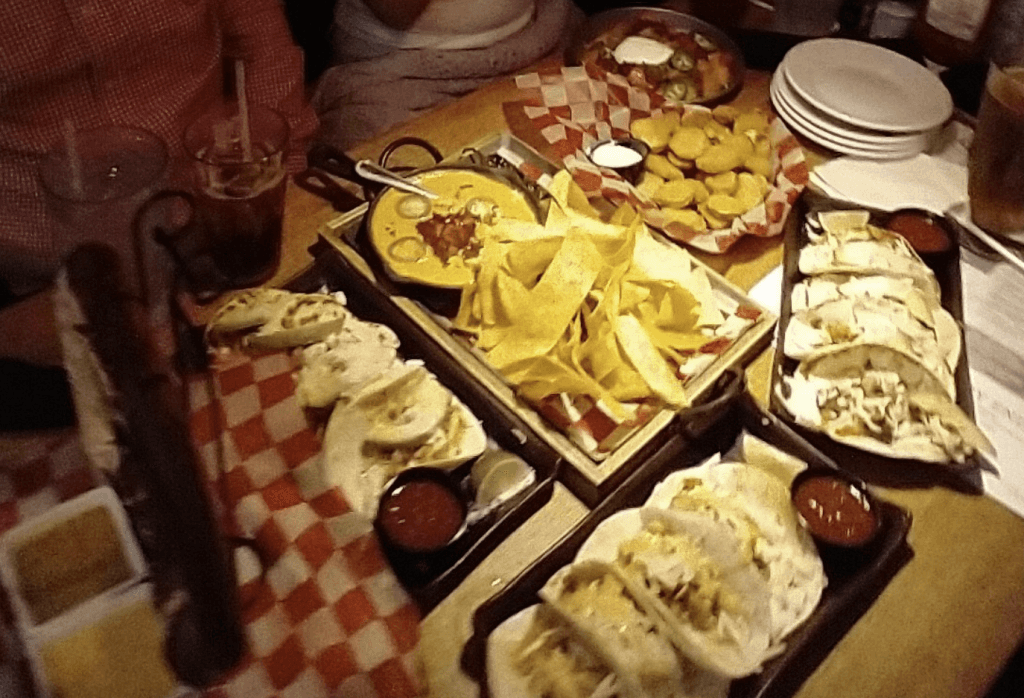 We originally thought we'd just get some appetizers and then order some entrees. Once the apps got there we realized there was more than enough food for all four of us.
As we ate and caught up, we tried a bunch of different drinks.
My first drink at Cadillac Ranch was the Blue Suede Shoes. It is a mixture made with Elijah Craig Small Batch Bourbon and black cherry purée: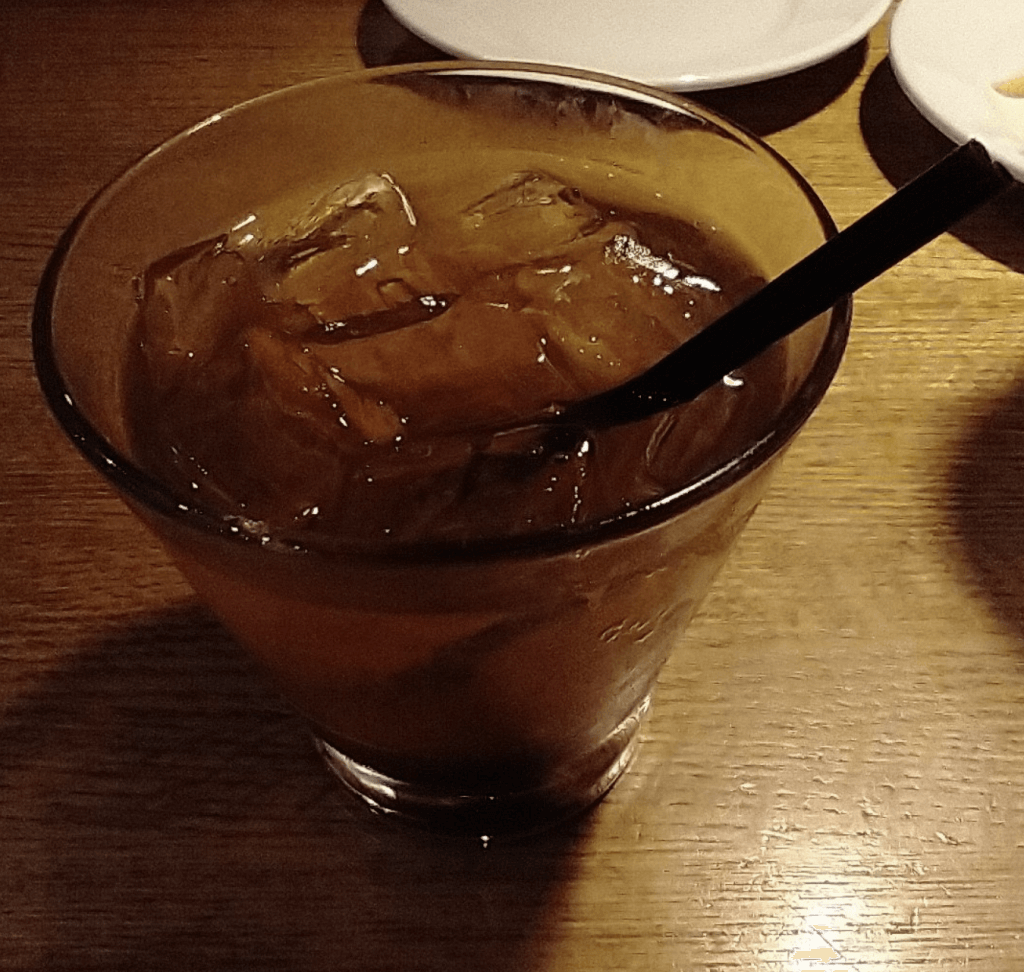 I took a sip through the straw and my blood sugar spiked. It was almost too sweet. I could barely take another sip. My son (he's an adult) sipped from the edge of the glass and said it wasn't too sweet. At first I thought it was just his sugared up generation. Then I realized the drink wasn't mixed yet. It was still sweet, but after I stirred it I was able to drink it. Just remember that I don't really like Old Fashioned for the same reason. They are just too sweet and I can't appreciate the whiskey when there is too much sugar.
My second drink was a Blood Orange Bourbon Sour made with Elijah Craig Small Batch Bourbon. If you want to make your own you will need this Blood Orange Sour mix. It was very sweet, and moderately sour. Yes, I drank it, but I wouldn't order it again.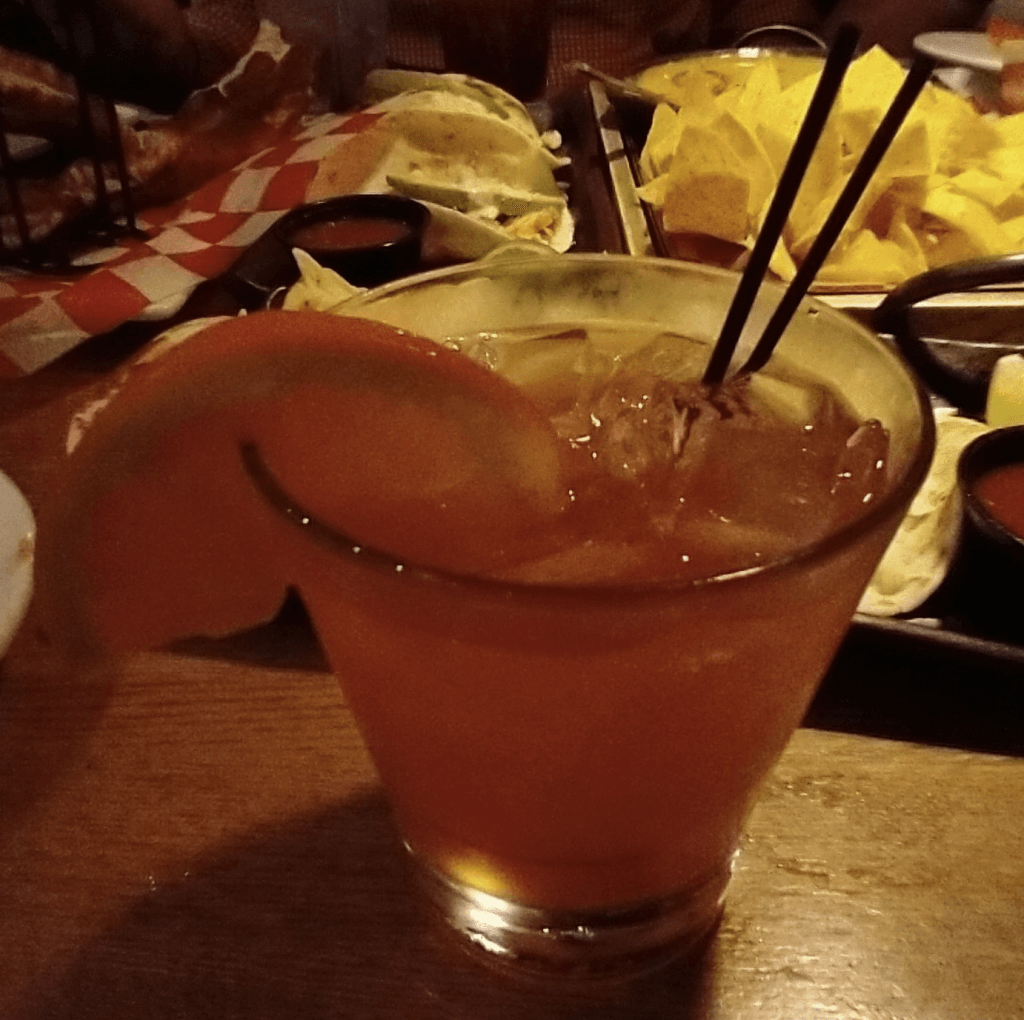 My son's girlfriend (all adults) got a Black Cherry Rye Cola. She didn't like it. The rest of us finished it off for her. For me, it was very much lick a Jack and Coke, and I honestly wouldn't waste good whiskey in Pepsi.
I tried to order the Sazerac Soda with Redemption Rye Whiskey, but they were out of Absinthe. I choose the classic Craig Small Batch Bourbon Manhattan for my final drink of the night instead: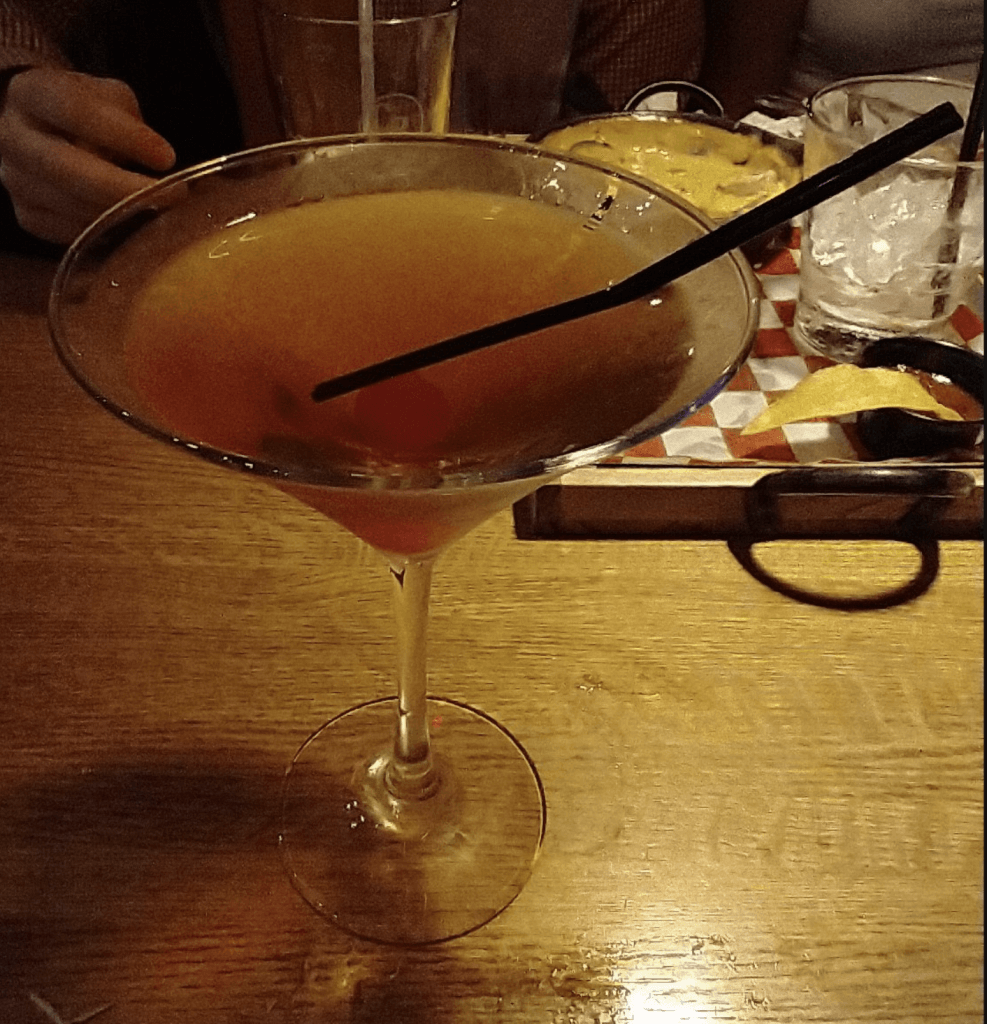 This Craig Small Batch Bourbon Manhattan was the perfect way to end the night. It is a classic bourbon in a drink that lets the bourbon really shine.
Overall we had a lot of fun at Cadillac Ranch. The staff were friendly, incredibly attentive even though it was crazy busy, and the food was really tasty.
Cadillac Ranch Scoring
Cadillac Ranch is coming in the Moderate Cost Per Person range. Its the National Harbor and everything is pretty expensive though, so keep that in mind. I'm giving them an overall 70/00, mostly driven by the fact that most of the bourbon drinks I tried were just a bit too sweet for me.
Place
Location
Score
Price Scale
Drink
Cinder Bar
Clarksboro, NJ
96
High Cost
Manhattan
Saltgrass Steakhouse
Orlando, FL
91
Moderate Cost
Manhattan
The Irish Whisper
National Harbor, MD
90
High Cost
Irish Whiskey
McCormick & Schmick's Seafood & Steaks
National Harbor, MD
80
High Cost
Manhattan
The Dead Rabbit
New York, NY
75
High Cost
Multiple
Iron Hill Brewery
Wilmington, DE
71
High Cost
Kentucky Connection
Cadillac Ranch
National Harbor, MD
70
Moderate Cost
Multiple
Harry's Savoy Grill
Wilmington, DE
67
High Cost
Manhattan
Boulevardier
Ted's Montana Grill
Newark, DE
66
Moderate Cost
Newly Fashioned
Creekside Inn
Woodstown, NJ
65
Low to Moderate
Manhattan
Alewife
Richmond, VA
63
High Cost
Manhattan
roanoke
Chicago, IL
55
High Cost
Black Manhattan
Blue Line Lounge & Bar
Chicago, IL
53
Low Cost
Manhattan
Da Andrea
New York, NY
50
High Cost
Manhattan
Negroni
Iguana Cafe
Chicago, IL
45
Moderate Cost
Manhattan
The Greene Turtle
Newark, DE
40
Moderate Cost
Manhattan
Restaurante Montserrat Manor
Punta Cana, DR
35
High Cost
Manhattan
Dave & Buster's
Deptford, NJ
30
Moderate Cost
Manhattan
Cock'n Bull
Lahaska, PA
26
High Cost
Manhattan
Old Fashioned
The Brass Tap
National Harbor, MD
25
Moderate Cost
Manhattan
Carrol's Creek Cafe
Annapolis, MD
21
High Cost
Manhattan
Big Fish Grill
Wilmington, DE
10
High Cost
Manhattan
The Legend
New Castle, DE
5
Low Cost
Manhattan
TGI Fridays
New Castle, DE
1
Moderate Cost
Manhattan

Cost Scale
Up to $30 per person – Low Cost
$31 to $50 per person – Moderate Cost
$51 and above per person – High Cost