While The Dead Rabbit says its based on five year old whiskey on the bottle, the whiskey itself doesn't carry an age statement, which means that the blend may have some 5 year old whiskey in it, but we don't know how much, and the rest of the bottle is a mixture of much more shortly aged alcohol.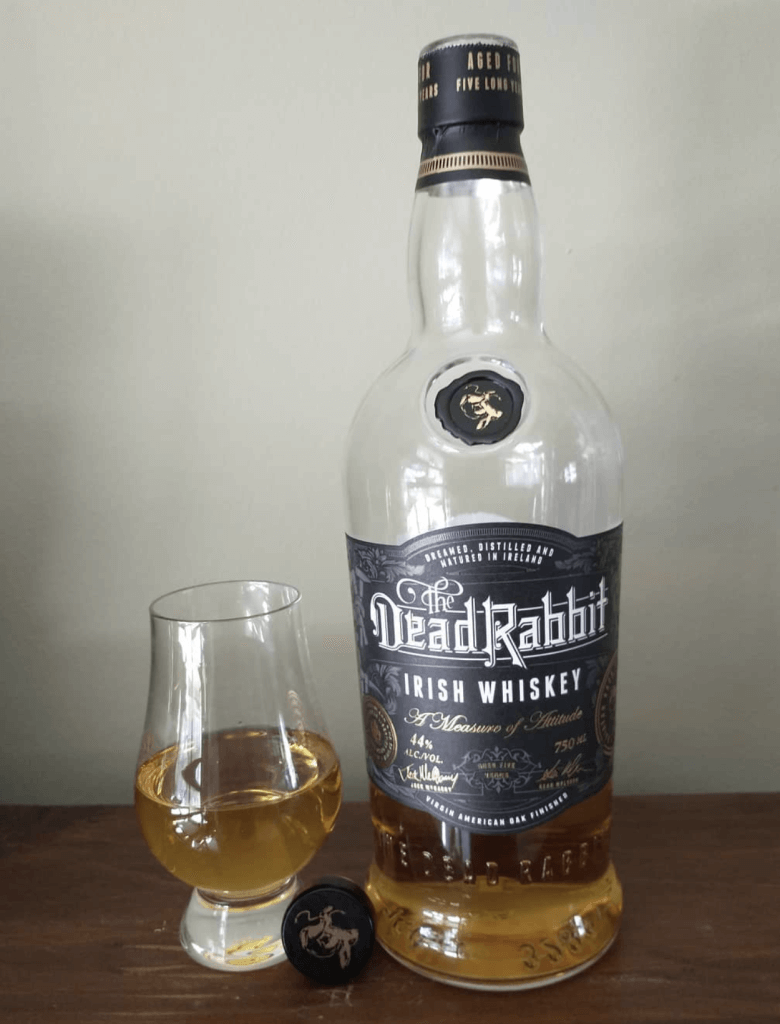 While this whiskey doesn't have an age statement it does have an epic backstory:
The Dead Rabbits were a notorious Irish immigrant street gang whose sworn enemies were the nativist anti-immigrant Bowery Boys. Their antagonism came to a head in a notorious riot that raged for days in 1857. Up to a thousand gang members were involved before order was finally restored. The leader of the Dead Rabbits was John Morrissey, a notorious figure who would later go on to become a Democratic congressman and senator.

https://deadrabbitirishwhiskey.com/story/
The Nose
The nose sweet vanilla that competes with the ethanol. The nose is subtle and not complex.
The Palate
The palate is clean but there is too much Bourbon Cask to really appreciate what I like about Irish Whiskey. There is just a hint of sweet that might have some malt in it, but it is so overpowered by the time in the Bourbon and New Oak that it leaves me wanting more of the Irish, and less of the American influences.
The Score – The Dead Rabbit Irish Whiskey
I'm giving The Dead Rabbit a 69/100, making it just a point into Mixed Drinks Only territory. Save it for your coffee!
Color
Light Stray.
Proof
40.0% ABV
Pros:
Awesome backstory that taught me a bit about my Irish roots.
If you love Bourbon with a hint of Irish this might be the bottle for you.
Cons:
At $35 there are better options out there.
If you like Irish Whiskey and butter cookies, don't come looking to The Dead Rabbit to fulfill your desires.