I've been on an Irish Whiskey journey over the last few weeks, and Redbreast was the next logical step. At the end of the day Friday I had done a little bit of damage to the bottle, and Saturday I spent the day binge watching television with my wife and drinking all afternoon. The end result, by the time I poured a sip to finalize my review today was a bottle that was almost empty.
I don't drink beer or wine anymore, but when I did, I usually drank light beer. My dad and brother loved darker beers, but it took me years to try a Golden Monkey by Victory. I remember being shocked at how much flavor the Golden Monkey had compared to regular light beer – and I fell in love. That is the best way to describe Redbreast for me. I just found Jameson The Distiller's Safe and thought it would take me another year to find something better. So I was both shocked and surprised that I found this Redbreast, and how much fuller it is than The Distiller's Safe.
Yes, I know that Jameson and Redbreast are both owned by the same French drinks conglomerate Pernod Ricard, which owns Irish Distillers, which in turn produces ten or so other brands of spirits, and I can taste the Jameson heritage in Redbreast. Bottom line though, Redbreast 12 Year is just a fuller, more complex offering.
Since The Distiller's Safe is a blend, it is very likely I am indeed tasting a bit of it in Redbreast, or maybe it should really be the other way around? Redbreast is a single pot still Irish whiskey, while Jameson is a blend of of both pot-distilled malt whiskey and column-distilled grain whiskey, meaning that Jameson is blending some of what Redbreast is with cheaper column distilled grain whiskey, which also explains the slightly higher price of Redbreast.
You can already guess that I thoroughly enjoyed my first bottle of Redbreast by the damage I did the bottle over just three days, but how did it it rank? It is an award winner after all. Does it hold up?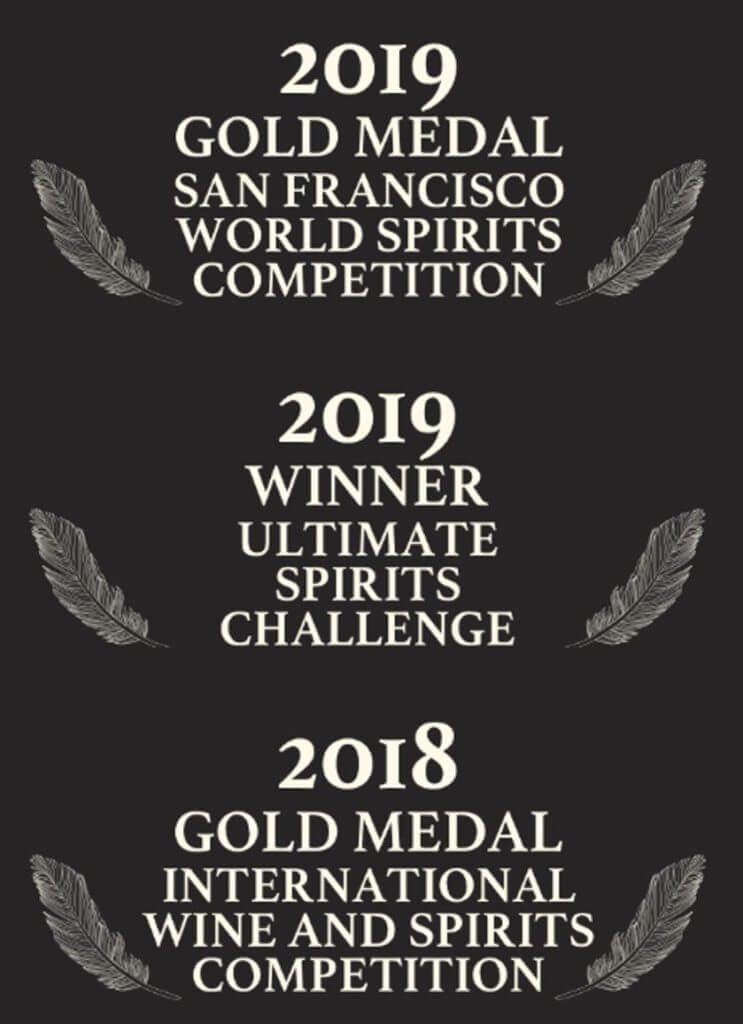 The nose is rich and nutty with well balanced hints of ginger mixed with a subtle sweetness. The nose hints at greatness to come, and that first sip only fulfills every promise the nose is making. Redbreast is smooth and rich and lingers on the palate in a very enjoyable way. It is both smooth and complex and rich, which is no easy feat, earning Redbreast the highest score so far with a 96/100.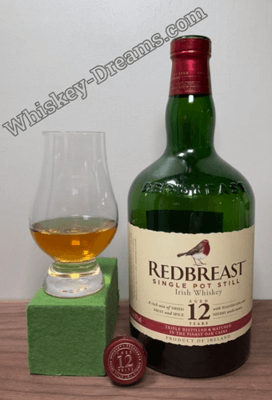 Color
Copper and amber.
Proof
40.0% ABV
Pros
Clean nose full of nutty richness and sweet cakes.
The palate is complex and every time I think I've tasted every dimension something else opens up.
Blends spice and toffee perfectly.
The sherry casks complete the finish of every sip with a subtle sweetness that makes every touch of the lips to the glass seem like the finest dessert.
Cons
It makes less expensive offerings taste sub par.
I bought the only bottle my local store had.
A bit pricey at $80, and worse yet, it is worth every penny. So now I want more!!!
I can get it for $60 but it means an hour drive.