I was honestly a little nervous about this Kavanagh 16 Year Old Irish Whiskey after having to pour out a bottle of regular Kavanagh Whiskey for scoring 3/100. At the same time I was interested to see what 16 years of additional aging would do for this whiskey.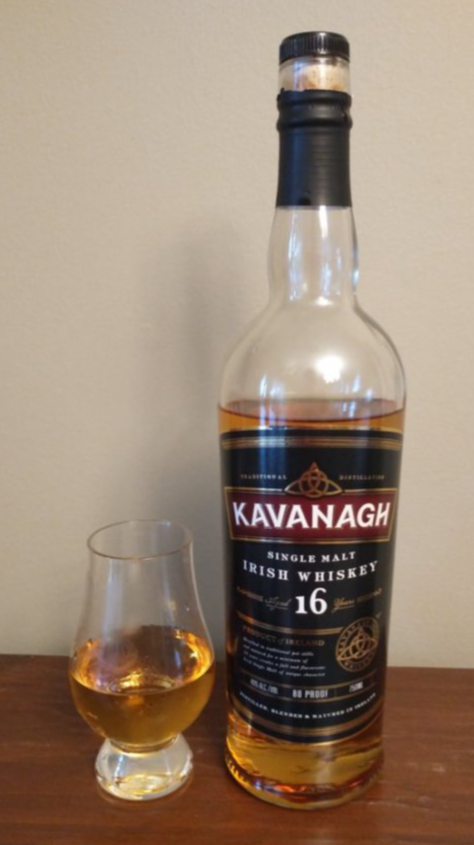 So how did it hold up?
I have to be honest and say that this is a budget whiskey and the 16 year age statement is very deceiving. Why? I feel like these are the rejected barrels for something else they are selling. Sure it has a 16 year age statement, but its still not as good as Tyrconnel Single Malt which is the same price (for me) and no where near being even close to Redbreast 12 Year.
The Score – Kavanagh 16 Year Irish Whiskey
I did finish the bottle, but I kept finding myself licking my lips and kind of "puckering up" against the strange aftertaste. I am ranking this at a 66/100, but there are much better options for the price, and this is not a bottle that I will be buying again.
Pros
Budget 16 Year Old Irish Whiskey. Where are are you going to get a 16 year old bottle for $50 bucks.
Nice honey and butter cookie notes. (At least until the funky aftertaste hits.)
Cons:
Doesn't really hold up to other bottles at the same price points that don't even have an age statement.
Better options available at the $50 mark.
Strange burn and chemically aftertaste.