Teeling Small Batch Irish Whiskey is a 50/50 blend of malt and grain whiskies. The mix contain a majority of 4 year old grain whiskey blended with 7 year old malt whiskey. After aging in bourbon barrels two whiskies are blended and finally finished for 6 months in ex-Flor de Caña rum casks.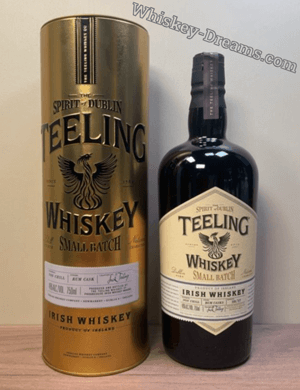 The Nose
The nose of Teeling Small Batch hints at deeper levels, but doesn't quite get all the way there. There are ripe fruits that ebbs and flows with each sniff. It would have been more enchanting but the grain whiskey washes out a lot of the notes of the malt whiskey. A buddy gifted me these Irish Tuath Glasses and I have to say they are perfect to sip a bit of Irish Whiskey from.
The Palate
The palate is clean with no oils. The front of my tongue appreciates some sweetness and malt that turns to a hint of leather on the mid tongue. The funk left on my tongue cost this whiskey some points.
The Score
The blend of grain to malt whiskey might just be too heavily weighted to the grain whiskey for me to enjoy this. I feel that the grain whiskey washes out a lot of what I like in Irish Whiskey. There is just a bit of funk hiding in this whiskey where those two blends just don't quite go together 100%.
I still enjoyed sipping it, but I kept thinking about the $40 price tag. Teeling Small Batch Irish Whiskey scored a 70/100, making it just barely Sip Worthy. The real issue with the price is that I scored Paddy's Old Irish Whiskey the same 70/100, and I can get it for $20 a bottle.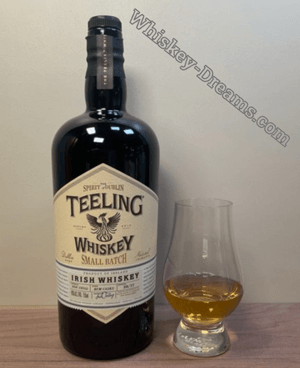 Color
Light honey brown amber.
Proof
46.0% ABV
Pros
There are some nice sweet and malt flavors hiding in there.
Cons
At $40 a bottle I can get more value by buying Paddy's Old Irish Whiskey.
There is just a little roughness in the middle of the sip that I couldn't stop appreciating.