I have a buddy who loves Scotch and keeps trying to convince me I do as well. Unfortunately for him, there is something in my palate that just doesn't "get" Scotch. I used to hike and camp a ton as a younger man, and drinking scotch reminds me of sitting with the wind in my face right next to a smoky fire. Everything ends up tasting and smelling like smoke. It is not something I enjoy.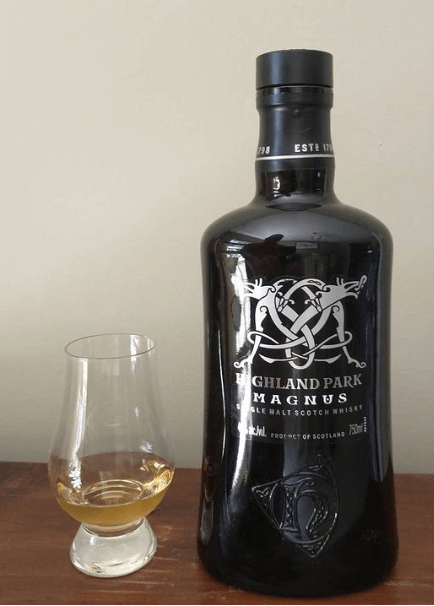 I poured a dram into a Glencairn Whiskey Glass and tried not to let the smell of smoke keep my from taking a sip. I tried it. It just doesn't do it for me.
All I can say is thank you for the bottle! When I offered to give it back he said to just give it whomever I like. Thankfully my adult sons have a few friends that do enjoy Scotch so I just pour them a few drams when they come over.
Highland Park Magnus Scoring
I just don't find it enjoyable. Don't hate me, but I have to give this Highland Park Magnus Single Malt Scotch a 0/100 as I could only take one sip of it before pouring the rest of the dram down the drain.
Pros:
It was free.
If you come over, I have a bottle of Single Malt Scotch you can enjoy.
Cons: