I've honestly had a lot of Maker's Mark cross my lips. It is the most common bourbon I find at restaurants and bars when I order a Manhattan. A Manhattan is my go to drink at most establishments that don't have a great whiskey selection. Of course I had to try it as a sipper to start!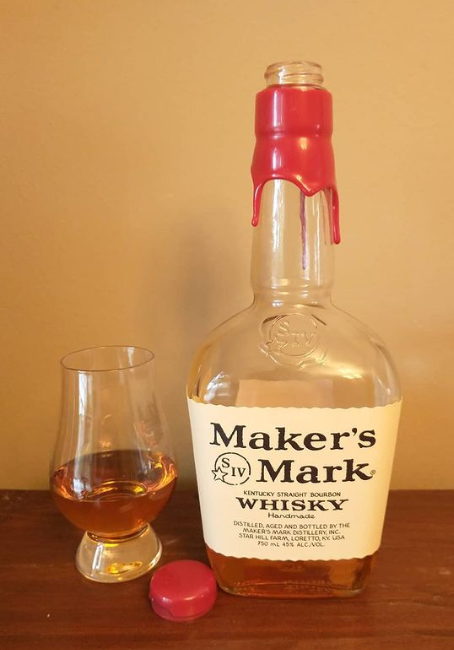 So I picked up a bottle and and figured I'd try it out.
The truth is that this is a great mixer. It is subtle, smooth, but not very complex. There is a very soft sweet vanilla note that quickly gets overpowered by wood char. You can sip it, there just isn't a lot there when it comes to depth or complexity.
Maker's Mark is a good starter bourbon if you are just starting to sip. It doesn't have a strong flavor, so it will be good for new drinkers. If you are more experienced, this is a bourbon for mixed drinks only.
The Score – Maker's Mark Bourbon
Maker's Mark scores a 60/100, putting it firmly in the Mixed Drinks Only category.
Pros
Can find in pretty much every bar across the land.
Extremely affordable.
Smooth, but simple taste profile.
Subtle caramel and vanilla notes.
Cons:
Not a whole lot of complexity.