This Dubliner Bourbon Cask Finished Irish Whiskey is a blend of single malt and grain whiskies. It then spends three years in bourbon casks.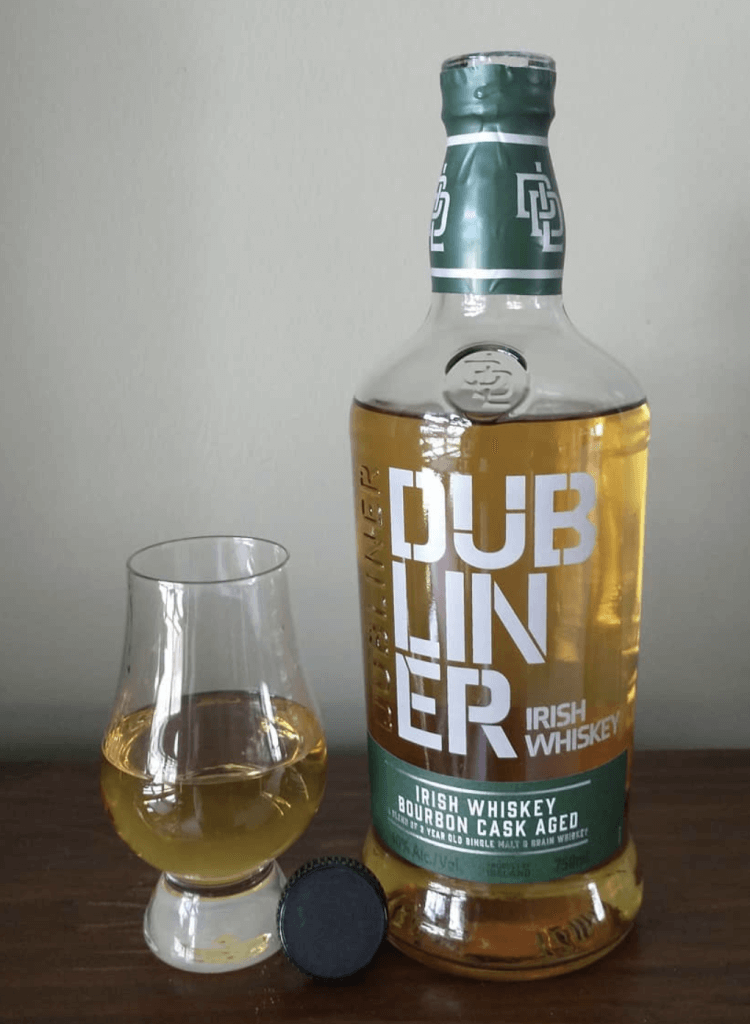 The Nose
The nose on this whiskey is a wonderful blend of malt and honey that ends with a pleasant apple and floral note. I sat and sniffed at this whiskey in my Glencairn Whiskey Glass between each sip, trying to decide which I liked more.
The Palate
The mouth feel is clean and the front of my tongue is hit by malt that transitions to sweet honey and just a touch of butter cookies. The finish has a pleasant sweetness mixed with the charred oak from the bourbon barrels which imparts a bit of spice, and just a little bit of roughness.
The Score – Dubliner Bourbon Cask Finished Irish Whiskey
This Dubliner Bourbon Cask Finish is a wonderful blended whiskey that really captures the best of a single malt pot still while optimized for this specific price point, which it does really well. Dubliner Bourbon Cask Finish scored a well deserved 80/100, making it Sip Worthy.
Color
Light Straw.
Proof
40.0% ABV
Pros:
At around $40 a bottle, this is a great buy.
A wonderful blended whiskey. The distiller struck gold with this recipe.
Reminds me of Redbreast 12 at half the price.
Cons:
After I bought this bottle, I haven't been able to find it within a 100 miles of my house.
Can you find it?