One of my sons (who is an adult) gave me this wonderful bottle of Tullamore D.E.W. 14 Year Old for fathers day. I drank half that night and saved the other half to enjoy in a more relaxed manner. This is my fourth Tullamore offering, all of which I've enjoyed. Plus, who is going to turn down a well aged Single Malt that has been aged in Sherry Casks, Bourbon Casks, Madeira Casks, and Port Casks?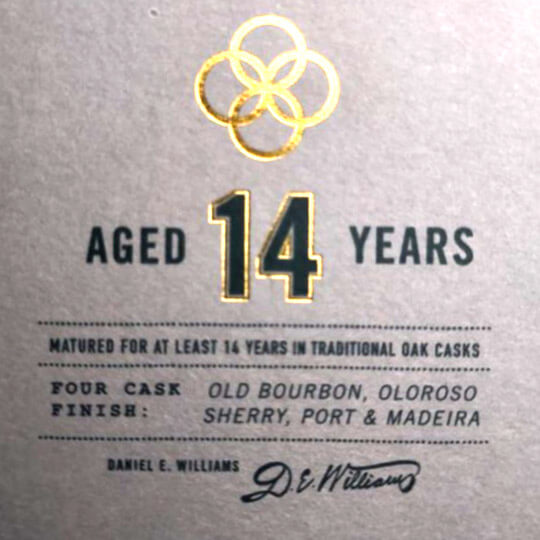 I have to say this is one of those rare whiskies where I can actually appreciate all those finishes.
As you can see, I demolished this bottle in just two sittings…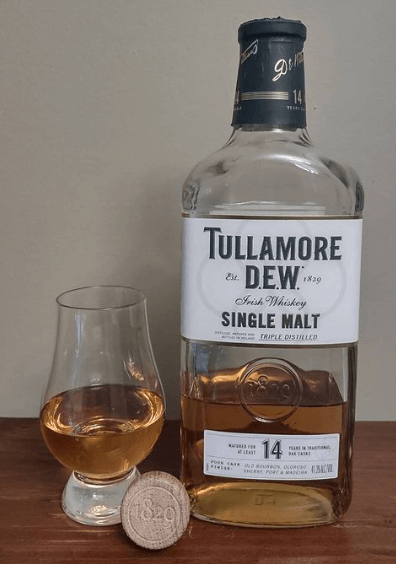 The Nose
The nose on this Tullamore D.E.W 14 is a swirling complexity to delight your olfactory senses. The first thing that hit my nose was the wonderful maltiness of the Single Malt, a bit of alcohol, and then it quickly shifts as the multiple finishes vie for your attention. The time spent in the Port, Sherry and Madeira casks give the nose a wonderful fruitiness which is nicely balanced by the sharper vanilla from the bourbon casks.
I sat here with a snifter for a good ten minutes appreciating this Tullamore D.E.W 14's nose. It is worth picking up a bottle just to sample all those well balanced finishes.
The Palate
The mouth feel is crisp and clean. The front of my tongue is hit by the malt that turns to a touch of vanilla as I start to swallow. The finish is all dry Sherry, Port, and Madeira which also gives this whiskey a nice fruity finish. It is well done, but this is the one area there might be just a bit of a clash of flavors as the different finishes vie for first place.
The Score – Tullamore D.E.W. 14 Year
Overall, this is an excellent Irish Whiskey which scored an 81/100, making it Sip Worthy. Thank you Ty!!!!
Color
Deep amber and honey that captures the light perfectly.
Proof
46.0% ABV
Pros:
This was an amazing, awesome gift.
Masterfully blended finishes. This is a perfect masterclass for those who want something with a bit more complexity.
Easier to find than some other bottles at this quality and price point.
Cons:
Has some complexity that may not be for the beginner.
In my area, this is the same price as Redbreast 12, and for that money, unless I am thirsty for the complex finishes this Tullamore D.E.W 14 gives, I'd most likely end up buying the Redbreast 12.