Have you ever heard of Drumshanbo Single Pot Still Irish Whiskey before? It was a new one on me, and whenever I see a new Irish offering I have to get it, even if the price is $65 for an unknown offering. In Irish, Drumshambo is "Droim Seanbhó", which translates to "ridge of the old huts".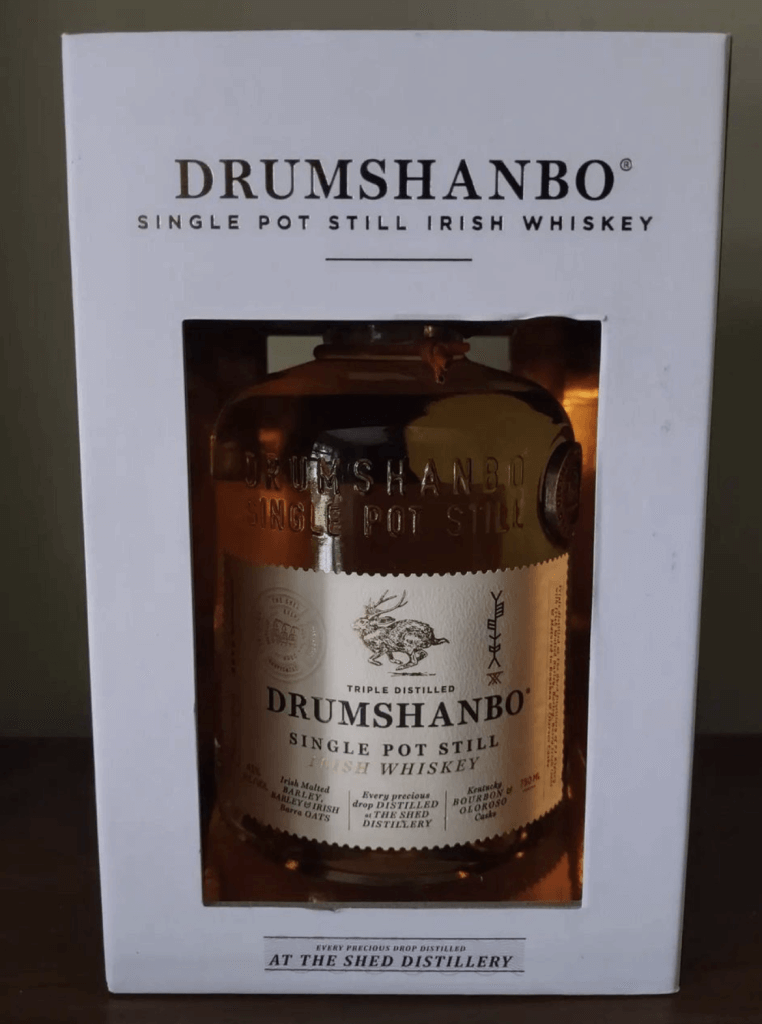 The first thing I noticed was how light this whiskey is. It is a very soft yellow.
The Nose
The nose is equally soft. I would describe it as a single note of honey and hay with just a touch of vanilla that ends with just a hint of butter cookies. It is nice, but muted.
The Palate
The mouth feel is clean with just a touch of oil. The front of my tongue is all sweet honey and vanilla but it quickly turns to more acid an oak on the mid tongue and finish. That finish is what really cost this whiskey points for me. There is just a lot of acid that isn't balanced out by anything else.
The Score – Drumshanbo Single Pot Still Irish Whiskey
At the end of the day, Drumshanbo Single Pot Still Irish Whiskey scored a 62/100, way under performing its price point.
Let me know if you agree in the comments.
Color
A very soft yellow.
Proof
40.0% ABV
Pros:
Who doesn't love to try new Irish Whiskey?
If you like strong cereal notes mixed with honey and vanilla you will like these flavor profiles.
Cons:
Way overpriced at $65 bucks.
Too many sharp edges on the finish. Some of them are funky, and not in a good way.
For this price I expect more butter cookies in the flavor profile. Isn't that why I drink Irish Whiskey?