I picked up my bottle of Jameson Triple Triple Travel Exclusive in the airport in Jamaica. This would have been no problem when I had a direct flight home, but due to Covid, that flight was cancelled. So after paying for the whiskey and finding out I would need to exit security, check a bag with the whiskey in it, and then pick it up at my destination, I was seriously thinking about throwing the bottle out a window.
Frustrated
I never check luggage, and when I land I just want to get to my car and get home. So instead of my normal routine I took my backpack, wrapped my whiskey in a travel blanket and cushioned it with my neck pillow, and checked the backpack.
I figured I had a 50/50 chance of the bottle arriving intact.
Did I mention I hate checking luggage? I was honestly going to leave my backpack at the airport and go home, because my son's girlfriend was flying in the next day, so I figured if it was still there, I'd just pick it up the next day.
But…
I'm an idiot who left his car keys zipped into the little pocket at the top of the backpack, so I had to wait at luggage pickup anyway.
I half expected my bag to be soaking wet when I got it off the belt. Thankfully it was dry, and when I got home the only damage was to the bottle cap: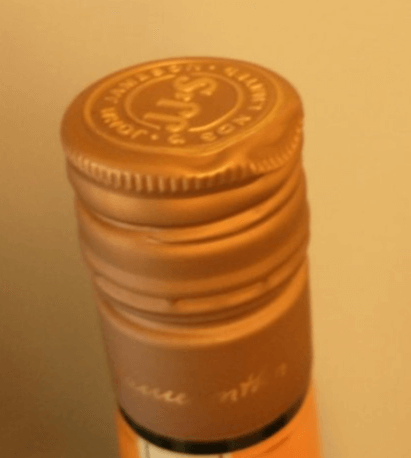 Jameson Triple Triple Travel Exclusive is made in Midleton Distillery, County Cork, Irland. It is now on my bucket list to visit before I bite the big one.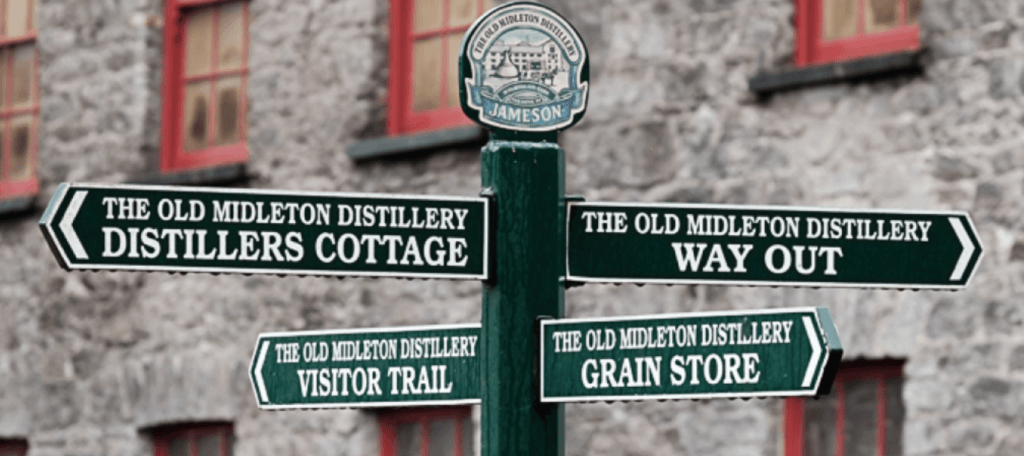 Jameson Triple Triple is triple distilled and then blended from a selection of whiskey aged in bourbon and sherry casks. They then throw in a few hand-selected casks that have been seasoned with fortified wine from Malaga. This is what adds those hints of citrus, fruit, and that delectable sweet spiciness.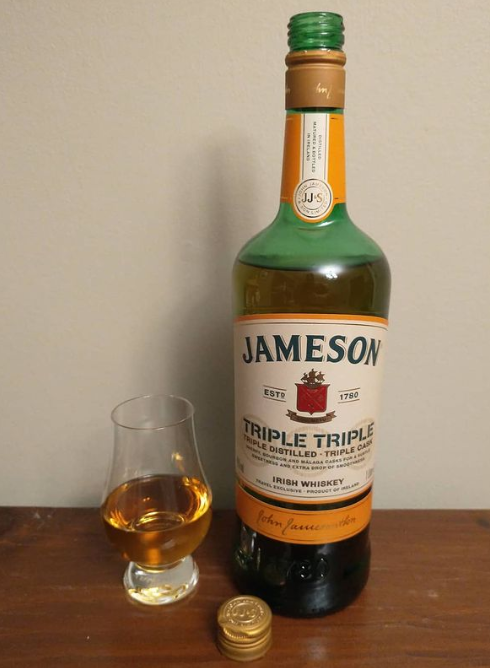 I am so glad my bottle of Triple Triple survived. I'm also sad that I'm going to have a hard time getting more. The nose will remind you of regular Jameson for obvious reasons, but it adds more depth and complexity. The time spent in the Malaga casts adds a nice dry spice to the finish that I find really enjoyable.
If I can find it, this is a bottle I will put in my Whiskey Safe. Jameson Triple Triple scored an 85/100, making it very Sip Worthy.
Color
Deep golden yellow.
Proof
40.0% ABV | 80 Proof
Pros:
Sweet nose ends in fruit and spice.
Incredibly smooth.
Takes regular Jameson and kicks it up a notch with more depth and complexity.
Cons:
Can you find it?
I've looked at several of my usual online stores, and none of them carry this. It appears that I really am going to have to buy an international ticket if I'm going to get another bottle anytime soon.