I like to try new bourbons. Sometimes I find things that surprise me by how good they are, and other times I end up with something like this Winchester Extra Smooth Bourbon which left me feeling cheated that I spent $30 dollars on it.
The first sip made my eyes go wide as the whiskey slid over my tongue and hit the back of my pallet. It feels thin and has a strange aftertaste that is hard to describe, other than it reminds of me of my days working at a chemical plant and accidentally getting a whiff of petroleum products that made your throat burn.
The distillers at Winchester Extra Smooth Bourbon pride themselves on using a purification/accelerated maturation process to remove harsh-tasting congeners from their whiskeys. The whiskey itself is aged a minimum of 6 months. Both those sentences should scare you. Whatever they did, it results in some really funky flavors.
Overall, Winchester Extra Smooth Bourbon earned its 15/100 score and I'm still shivering at the memory of the taste.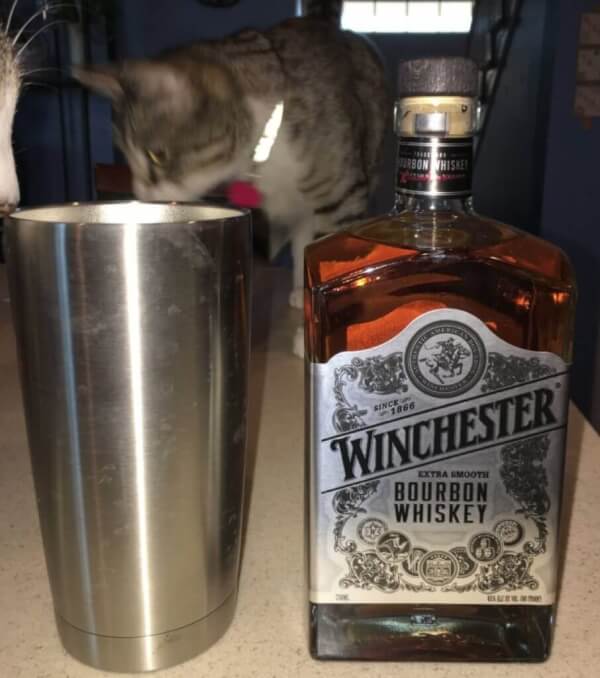 Color
Medium coffee.
Proof
45.0% ABV
Pros
Maybe you can use it to clean tools?
Both my cats wanted to be in the picture.
Six points better than Hilly Billy.
Cons
Thin mouth feel.
Strange unpleasant aftertaste.