I gave straight Wild Turkey a score of 63/100 so I was curious how it would rank when mixed into a Manhattan. I'm hoping the Vermouth will help tame the burnt marshmallow I didn't really like in the base bourbon as a sipper.
I used my normal formula to start.
2 Ounces Bourbon
1 Ounce Sweet Vermouth
After I finished my first Manhattan I remade my drink but added in two drops of Orange Bitters. This Wild Turkey really benefited from the Orange Bitters, giving it a little more complexity where it was flat.
Overall this is what I'd call a classic mixer. It's not out of this world, but its very sippable and its a perfect drink for parties and gatherings when you want to save the "Good Stuff" for those who will appreciate it.
A Wild Turkey Manhattan ranks 73/100.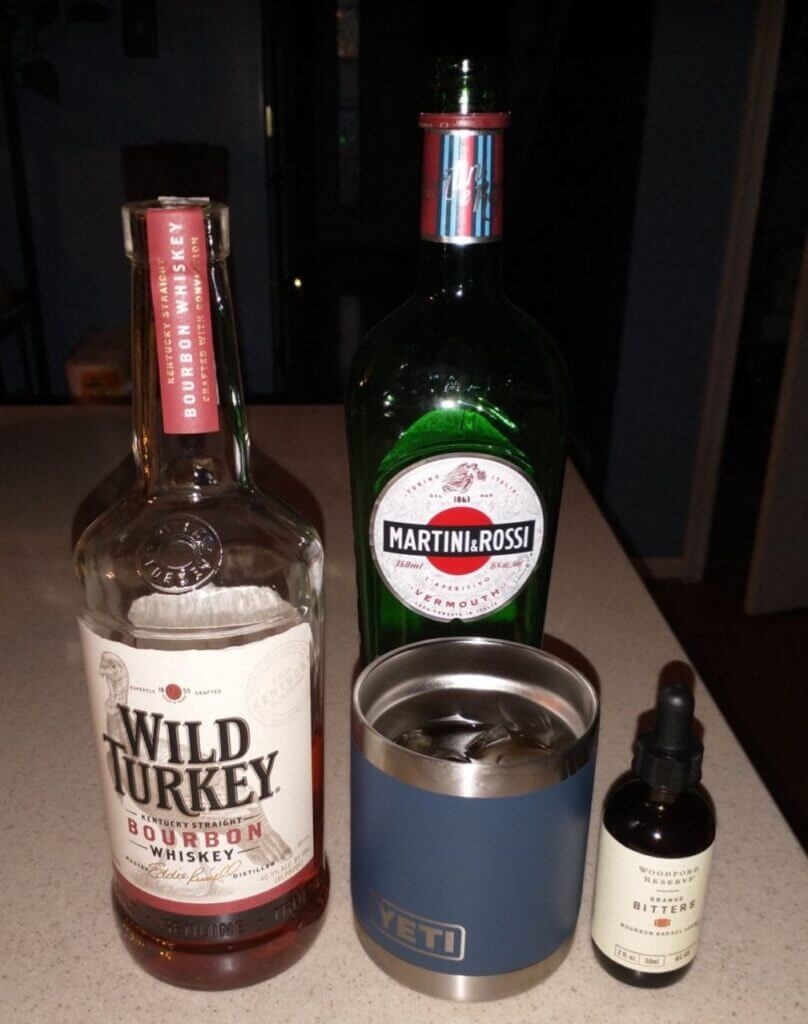 Color
Amber and yellow. A little blood in the pee?
Proof
40.0% ABV | 80 Proof
Pros:
Affordable way to make lots of mixed drinks.
Great option for parties and gatherings of people who like Whiskey, but don't Love Whiskey.
Cons:
If you don't like toasted marshmallows, this may not be for you.
Very simple taste profile.