Death's Door Whiskey scored 68/100 as a sipper, but at $40 a bottle for me (Northeast United States) there are better options for two twenties – so I was curious how it would do as a Manhattan. If I wanted to buy a Sipper only had $40 I would go with Smooth Ambler Contradiction Whiskey. If I was looking for an Irish Whiskey in that price range I'd go with a bottle of Dubliner Bourbon Cask Finished Irish Whiskey
The good news is that a bit of vermouth did take off the rough edges of this Death's Door whiskey. I used my normal mix of two parts bourbon to one part vermouth. Shake with ice and then poor into a Lowball YETI Rambler so it doesn't sweat or get warm in your hand.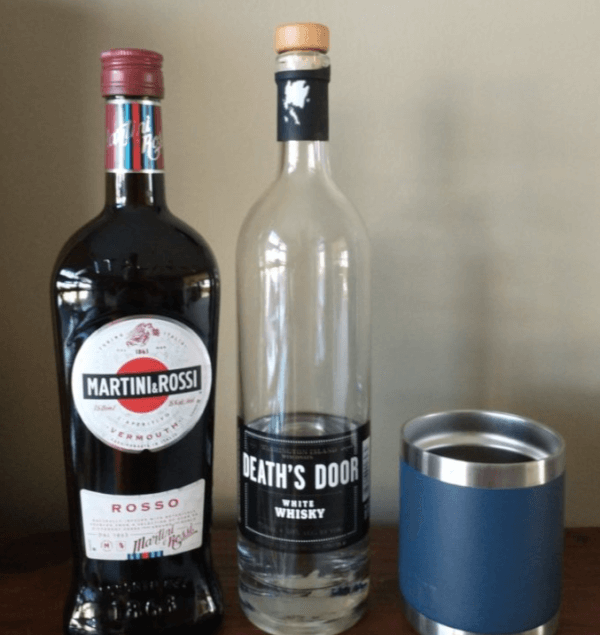 The Score – Death's Door Manhattan
The bad news is that Death's Door only saw a small bump when made into a Manhattan. It scores 74/100, making it Sip Worthy, but at the lower end of the scale. The problem is that it started out at a 68 as a Sipper, so this is a tiny step forward in taste.
If I'm going to spend close to $40 for a bottle to make Manhattan's with I'm going to go with a Basil Hayden's Manhattan.