My original review of Agitator Kentucky Bourbon left me less than impressed. As a sipper it scored a 50/100. That put it in Mixers or On Ice territory. It is only a $35 bottle but I still hate to poor booze down the drain just because it isn't Sip Worthy.
That is when I break out my Vermouth and see if making a Manhattan will boost the score a little.
I used my standard recipe for a Manhattan, mixing bourbon to vermouth in a 2 to 1 ratio.
I tried this Agitator Manhattan with, and without Orange Bitters.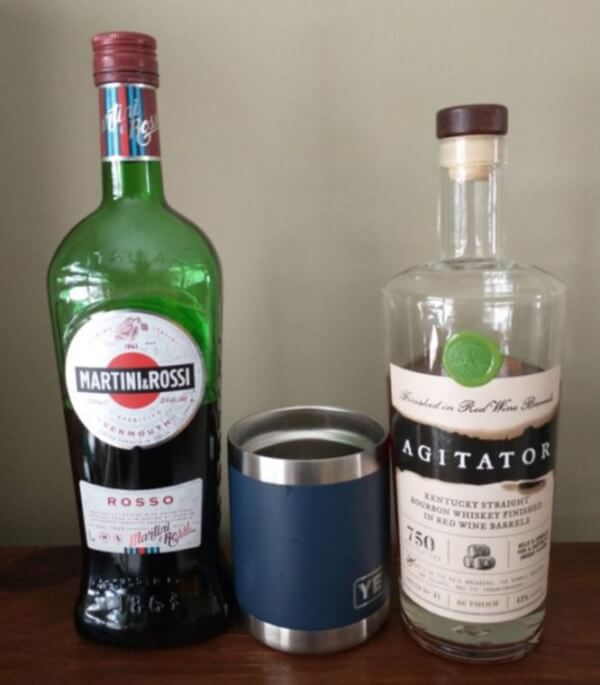 I was thinking the red wine finish on this Agitator bourbon would pair well with vermouth and make an amazing Manhattan.
Boy, was I wrong. What I was hoping would become a nice pairing of red wine and vermouth, turned out to clash, and badly.
Agitator Kentucky Bourbon Manhattan Scoring
I'm giving this Agitator Manhattan a 49/100, put it in Just Bad territory.
Pros:
If you like cheap whiskey with strong red wine notes, this might be for you.
Cons:
The red wine finish from the Agitator clashes with the vermouth.