Mr. Whiskey is a blended Irish offering that is matured in IPA Casks. At $22 this is what I'd describe as a budget offering, but don't let that scare you off, this dram punches way above its price point.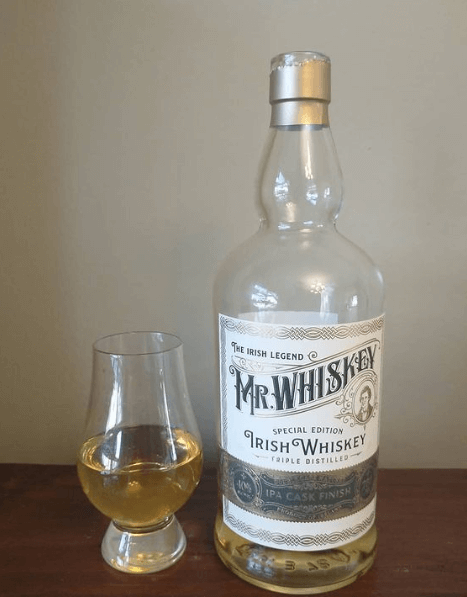 The Nose
I poured an oversized dram into a Glencairn Whisky Glass and swirled it gently before putting my nose to the glass. The nose is floral with hints of malt. This is a gentle, subdued nose which is perfect for the beginner.
The Palate
The mouth feel is light and watery and opens with sweet vanilla that turns to malt as it reaches the mid tongue. The finish is more malt mixed with just a hint of butter cookies that ends with just a flash of roughness.
The Score – Mr. Whiskey
Mr. Whiskey scored a 70/100, making it Sip Worthy, but more importantly, this whiskey also made into my Whiskey Safe. At this price to value, I plan to keep a bottle on my shelf at all times.
Color
Light straw color.
Proof
40.0% ABV
Pros:
Classic Irish notes.
Amazing price to value.
Cons:
Incredibly affordable as anywhere close to $22 bucks.
While it is an easy sipper, there isn't a lot of depth here.
There is a little roughness on the finish, its not overbearing, but it is there.