I was super excited to find a bottle of Jameson Orange. It just came out and I live in the boonies, so I had to drive across the river and hit the "big city" to find it.
I was even more excited when the cashier told me its really good. He described it as not too sweet, and subtle – which sounded awesome because I'm a Whiskey Snob and I like whiskey that tastes like whiskey.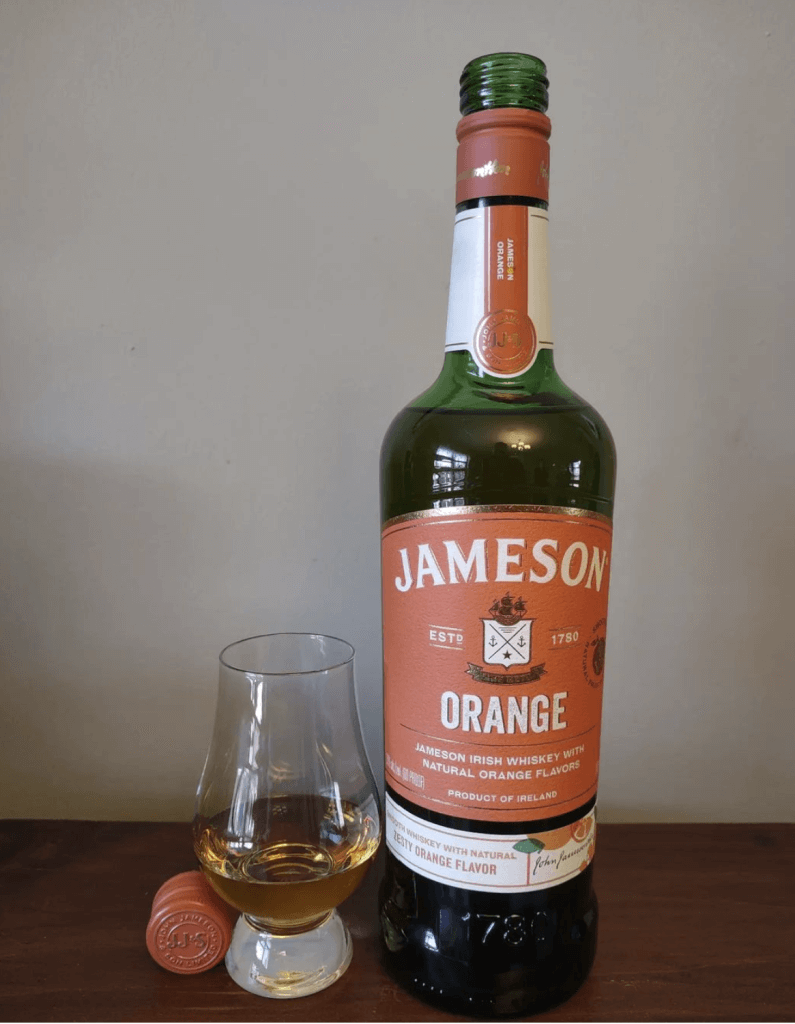 The Nose
The nose on this Jameson Orange is just amazing. All orange and cream and just so very aromatic. It is a very pleasant nose.
The Palate
The initial sip is smooth, and is reminiscent of Jameson with hints of orange. The mid tongue is zest, and the finish is all orange, zest, and just a hint of Jameson butter cookies.
That first sip is tasty, but the more you drink, the more the aftertaste turns to cold medicine. It is a slow gradual degradation of flavors that ends up being a final sip of cold medicine.
The Score – Jameson Orange
Still, I drank the bottle, but if I buy another I'll be saving it for Mixed Drinks Only. I'm giving this Jameson Orange a 55/100.
Color
Light golden brown.
Proof
30.0% ABV
Pros:
Great starter whiskey for someone who doesn't really appreciate whiskey yet.
The nose is all orange creamcycle.
It's only 30% ABV, so it really doesn't have any alcohol edge.
Cons:
I don't like flavored whiskey, and this is like a candy whiskey to me.
After a few sips the orange aftertaste starts to finish like cold medicine.
It's only 30% ABV, so it goes down easy, but also leads to a hangover. What is strange is that I don't usually get hangovers from higher proofs so I tend to blame the flavoring for some reason. I have no idea what the real cause is.
Is it really even whiskey at a 30% ABV?