This West Cork blended Irish whiskey is ultra affordable at just $30 per bottle.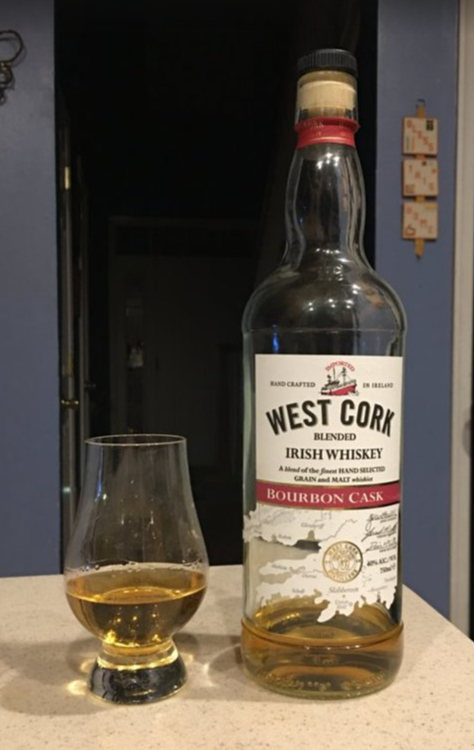 The Nose
The nose is subtle. It hints at vanilla and spice but it is underwhelming. It is subtle and not at all "in your face".
The Palate
That subtleness continues from the nose into the palate. This whiskey is smooth and goes down easy, but its also very light and simple. The flavor profile is relatively flat. It has a note of sweet that is easily overpowered with even a splash of water or a few ice cubes.
I enjoyed this bottle of West Cork and put it in my Everyday Whiskey category. If you enjoy Irish Whiskey and want to keep an affordable bottle on hand to enjoy with friends, this should be on your list.
The Score – West Cork Irish Whiskey
Overall it scored a 77/100, making it Sip Worthy. It's positive and negatives are closely linked. It's smooth, but simple, making it an easy sipper, especially if you are new to whiskey, but that simplicity also means it might leave you wanting more depth and complexity.
Pros
Super smooth.
Affordable.
Enjoyable mouth feel.
Cons:
Not a lot of depth on the nose.
The smoothness comes at the cost of flavor.
It goes down really easily. Too easily?