I am always on the look out for new whiskeys whenever I am out and about, so i was super excited when I saw this Breaker on the shelf at my local store.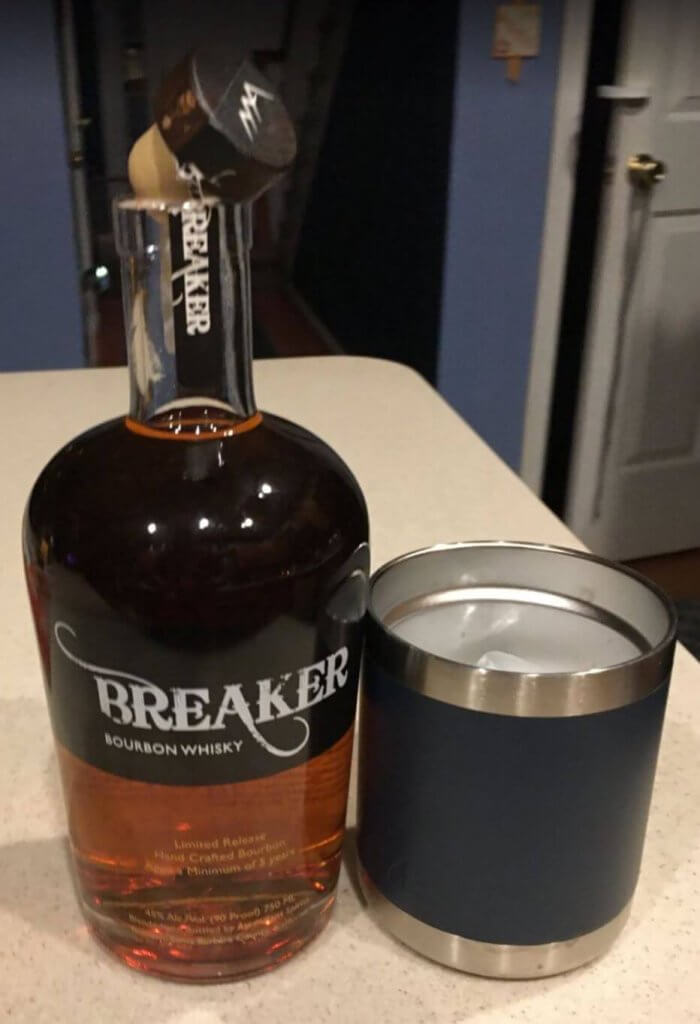 I poured my usual two fingers into my favorite Yeti Tumbler and swirled it around so I could breath in the sweet aroma of this deep amber bourbon before I took a sip.
The Nose
The nose on Breaker hits hard, but in a good way. There are a lot of things too appreciate on the nose. There is vanilla and citrus that blends really nicely with caramel that ends with a nice bit of spicey pepper.
The Palate
While the nose was amazing, things really fell apart on the first sip. The Rye and spice just don't work for me.
The Score
I know I don't like strong Rye whiskeys, but I keep trying. Unfortunately, I found that Breaker was not something I enjoyed. I'm giving it a 29/100, making it Just Bad. I was able to drink a few sips before pouring it out and going to my stand by, Basil Hayden's.
Color
Overly brewed tea.
Proof
45.0% ABV
Pros
Sweet nose with hints of vanilla.
Deep amber color that invites you to sip.
Cons
Surprisingly rough. I expected this to be smooth.
The nose was better than the palate.
Too expensive to use for mixers but not smooth enough to drink straight.