Maker's Mark is one of those bourbons that is available in every store and almost every bar I've ever been in. It is a staple bourbon. That means that if you order a Manhattan in most of those bars the "house" bourbon is going to be used. That "house" bourbon is likely to be be Maker's. At least in 80% of the bars I've been in.
now let's see how it performs.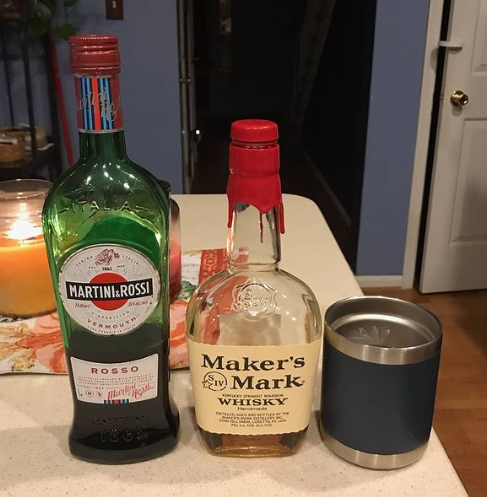 Straight Maker's Mark scored 60/100, putting it into the Mixed Drinks only category. How does it fair as a Manhattan?
The sweetness of the vermouth brings out that subtle sweetness in the Maker's Mark and highlights a sweet cherry note, which I really enjoy. The Vermouth washes out the little bit of wood char the bourbon might have had on the finish though.
The Score – Maker's Mark Manhattan
This Maker's Mark Manhattan scored a 65/100. That puts it at the upper end of the "If I Had Limited Choices" category. It's a solid, entry level bourbon in my opinion. It is worth having on your shelf – but I save it for mixers. I also save it for new drinkers. There is no point pouring the good stuff into a glass until the drinker can appreciate it.