Paddy's Old Irish Whiskey is distilled by Irish Distillers, at the Midleton distillery in County Cork. It is a blended offering that is just about as affordable as Irish Whiskey should get. I can routinely find Paddy's Old Irish Whiskey for $20 if I'm willing to drive to the big liquor store a few towns away. At $20 bucks, it might just make you wonder how good could it be?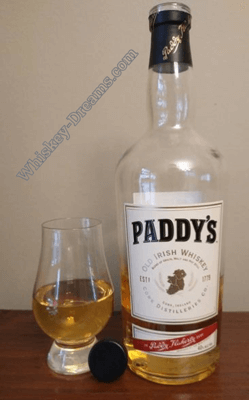 The nose is really subtle. It's a little malty and a little sweet that blends with a bit of alcohol.
The sip is just about as subtle. This is a thin whiskey. The mouth feel is watery, but its also beautifully simple. I'd say this is perfect for those times when the friends or the food is the focus, and the whiskey is going to flow freely, which is perfect as this Paddy's Irish Whiskey is just about as affordable as it gets.
It is also an award winner. When it comes to value, you really can't beat Paddy's Old Irish Whiskey.

The finish is a little spice that overpowers the malt, but not in a bad way.
I find it amazing that a $20 bottle is also packaged so well.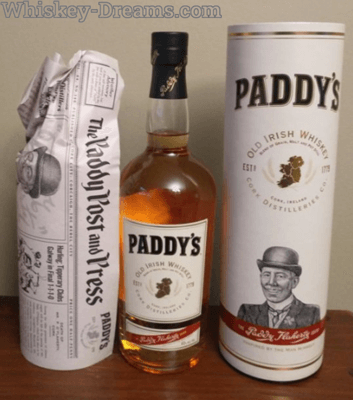 Paddy's Old Irish Whiskey scored a 70/100, putting it just into the Sip Worthy category. Don't let that score scare you off. At this price, that score is really impressive. There are times when I just crave Paddy's Old Irish Whiskey, and since its a few bucks cheaper than Jameson, it is also easy on the wallet.
Color
Light to medium amber.
Proof
40.0% ABV
Pros
For $20 bucks this is a great buy.
Great budget whiskey.
Affordable whiskey for new drinkers.
Amazing value Irish Whiskey with tons of awards.
Cons
Not a lot of complexity. Will underwhelm a more appreciative pallet.
Not a lot of anything on the nose.
After a dram, the next dram goes down easier, which is nice, but also dangerous.