Tullamore Dew is always a safe bet. If I'm not sure what I want, Tullamore Dew is always a good choice. It is a solid dram which is affordable, and good straight up or over the rocks. Because I'm on a journey to try every whiskey that Tullamore offers, I picked up this Tullamore Dew Caribbean Rum Cask Finish when I saw it.
My Tullamore Collection to date: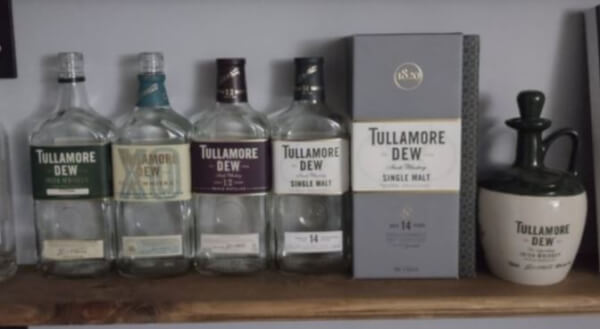 The color of this Tullamore Dew Rum Cask Finish is a deep straw color.
The Nose
Per my usual, I poured a dram into a Glencairn Whiskey Glass and swirled it gently to bring the nose up. It is sweet with a bit of ethanol. It is nice, but not overly complex. I searched for something on the nose that called out the time spent in the rum casks
The Palate
The mouth feel is fresh and clean and the flavor really changes as it moves over the tongue. The front of the tongue is all sweet vanilla that transitions into very soft butter cookies on the mid tongue and then fishes with oak and rum. The finish is really where the time in the rum casks really shines.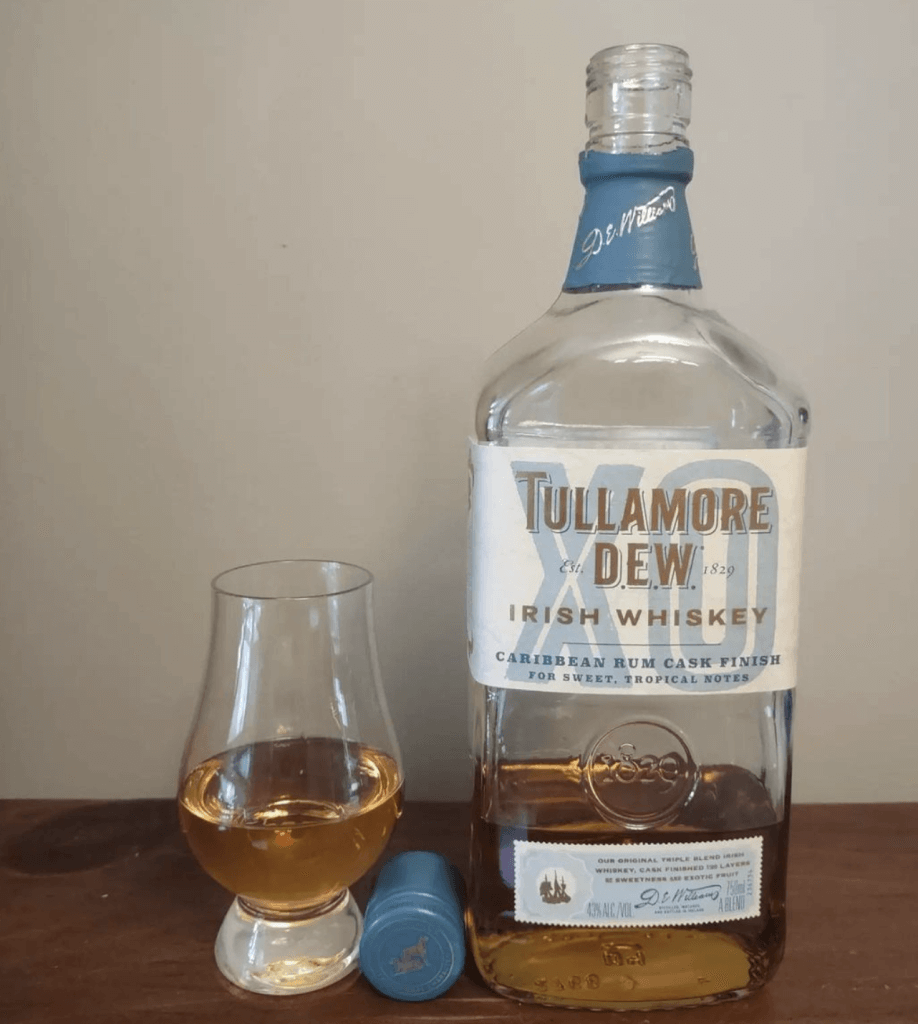 The Score – Tullamore Dew Caribbean Rum Cask Finish
This Tullamore Dew Rum Cask Finish really shines as a smooth, affordable sipper. This is a very Sip Worthy offering and scored a 72/100. It is not overly complex, but it is very tasty, and worth the $30 to $35 that I've found it at.
Color
Deep straw.
Proof
43.0% ABV
Pros:
Affordable when found near the $33 mark.
Lovely sweet vanilla on the opening and finishes with oaky rum.
You can't go wrong with Tullamore.
Cons:
The first sip has a little roughness that rapidly goes away.
If you are a purest and don't like ice or a touch of water you won't be able to appreciate this whiskey as much.