Slane Irish Whiskey is blended from three casks. Those include virgin oak casks, seasoned Tennessee/Bourbon casks, and Oloroso Sherry casks.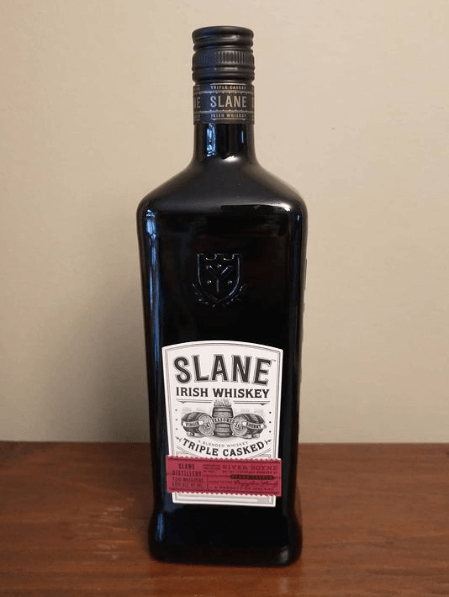 The Nose
The nose is sweet and malty that changes to caramel as it fades. I can imagine the faint hints of sherry as well, but I'm not sure if that is real or the power of suggestion because I know its in there. Having a Glencairn Whisky Glass is a must to appreciate those more subtle notes.
The Palate
The palate is malt and butter cookies that is sweet and creamy as it hits the mid tongue. The finish is all dry sherry. I've had a few other Irish Whiskeys finished in Oloroso Sherry casks, but I have to be honest that this is the first one that I really liked. They did a great job blending the malty goodness of the base Irish Whiskey with the dryness of the sherry.
The Score – Slane Irish Whiskey
I really enjoyed this bottle of Slane and plan on putting a bottle in my Whiskey Safe. This is a great bottle for new drinkers who are now getting just a bit more into what makes a good nose and wonderful palate. Slane earned very point of its 74/100, making it Sip Worthy.
Color
Light golden brown.
Proof
40.0% ABV
Pros:
Pleasant malty sweetness on the nose.
Perfect balance between the opening malt and the closing sherry notes.
Whoever blended this whiskey serves a medal.
Great whiskey to transition a new drinker from more basic flavors to something with a little more complexity.
Great value for the price.
Cons:
If you aren't a fan of Oloroso Sherry, you may not like the finish on this whiskey.