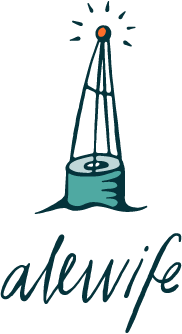 While in Richmond Virginia for business I was lucky enough to get a reservation ate Alewife. It is a small corner restaurant with a unique menu that can also adjust to make various vegetarian dishes. The staff were both knowledgeable and nice. I'm not a wine drinker, but others in my party were asking questions and our server was able to list off the tasting notes with ease to help them make a selection.
For starters we had Virginia Oysters as well as a potato dish. The oysters were amazing and had just the right touch of hot sauce to give them a kick.
For dinner I selected the Duck Breast. The duck was amazing. I have no idea what it was on, it looked like a sea based plant. I tried eating that but it was just a bit tough so I left it alone after devouring the Duck Breast. My only criticism of the food was the portion size. I'm a big guy and after going to dinner I don't really like having to go get a snack. That could be a "me" problem, but even one of my fellow diners who is petite commented on the portion size.
You will note that the drink menu is relatively small: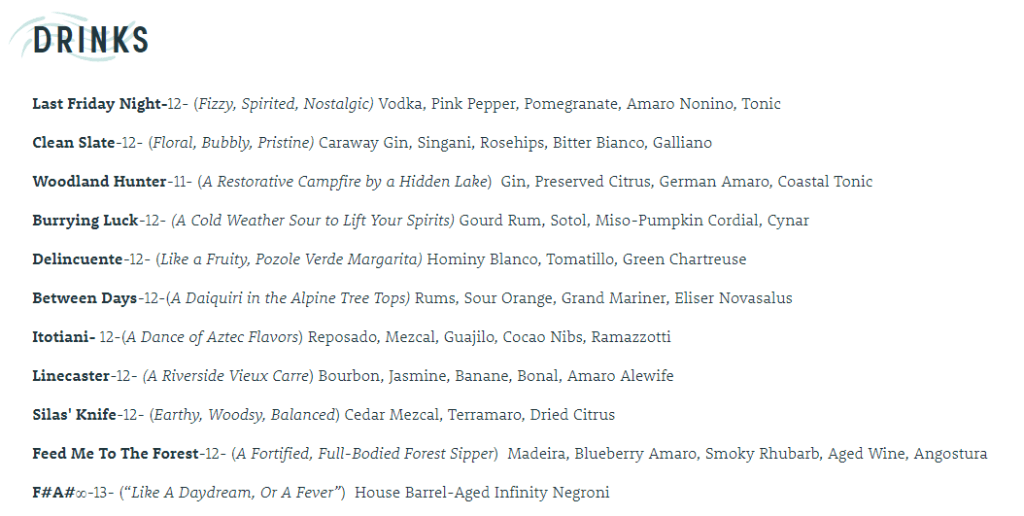 I selected the Linecaster as it was described as a type of Manhattan by the Alewife team.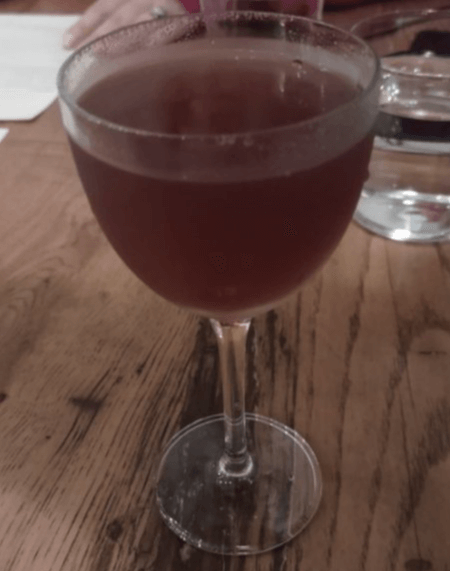 The Alewife Linecaster was a definite highlight of the meal. I don't like sweet drinks, and while the Linecaster has a touch of sweetness on the finish, it has wonderful notes of citrus that blend with the bourbon in delightful way.
Scoring
If you are in the Richmond area I would hit Alewife for appetizers and a few drinks. The duck was great, but needed to be paired with a better, more filling side. As a restaurant Alewife scores high marks, as a Whiskey Place it scores a 63/100 because of its minimal whiskey options.
Place
Location
Score
Price Scale
Drink
Cinder Bar
Clarksboro, NJ
96
High Cost
Manhattan
Saltgrass Steakhouse
Orlando, FL
91
Moderate Cost
Manhattan
The Irish Whisper
National Harbor, MD
90
High Cost
Irish Whiskey
McCormick & Schmick's Seafood & Steaks
National Harbor, MD
80
High Cost
Manhattan
The Dead Rabbit
New York, NY
75
High Cost
Multiple
Iron Hill Brewery
Wilmington, DE
71
High Cost
Kentucky Connection
Cadillac Ranch
National Harbor, MD
70
Moderate Cost
Multiple
Harry's Savoy Grill
Wilmington, DE
67
High Cost
Manhattan
Boulevardier
Ted's Montana Grill
Newark, DE
66
Moderate Cost
Newly Fashioned
Creekside Inn
Woodstown, NJ
65
Low to Moderate
Manhattan
Alewife
Richmond, VA
63
High Cost
Manhattan
roanoke
Chicago, IL
55
High Cost
Black Manhattan
Blue Line Lounge & Bar
Chicago, IL
53
Low Cost
Manhattan
Da Andrea
New York, NY
50
High Cost
Manhattan
Negroni
Iguana Cafe
Chicago, IL
45
Moderate Cost
Manhattan
The Greene Turtle
Newark, DE
40
Moderate Cost
Manhattan
Restaurante Montserrat Manor
Punta Cana, DR
35
High Cost
Manhattan
Dave & Buster's
Deptford, NJ
30
Moderate Cost
Manhattan
Cock'n Bull
Lahaska, PA
26
High Cost
Manhattan
Old Fashioned
The Brass Tap
National Harbor, MD
25
Moderate Cost
Manhattan
Carrol's Creek Cafe
Annapolis, MD
21
High Cost
Manhattan
Big Fish Grill
Wilmington, DE
10
High Cost
Manhattan
The Legend
New Castle, DE
5
Low Cost
Manhattan
TGI Fridays
New Castle, DE
1
Moderate Cost
Manhattan

Cost Scale
Up to $30 per person – Low Cost
$31 to $50 per person – Moderate Cost
$51 and above per person – High Cost