The Dead Rabbit is a famous cocktail bar located on 30 Water St in New York and I was lucky enough to go there with my coworkers. We booked a table upstairs which means a bit more space. Trust me when I say that is a good thing because this place gets busy. Then we started to drink.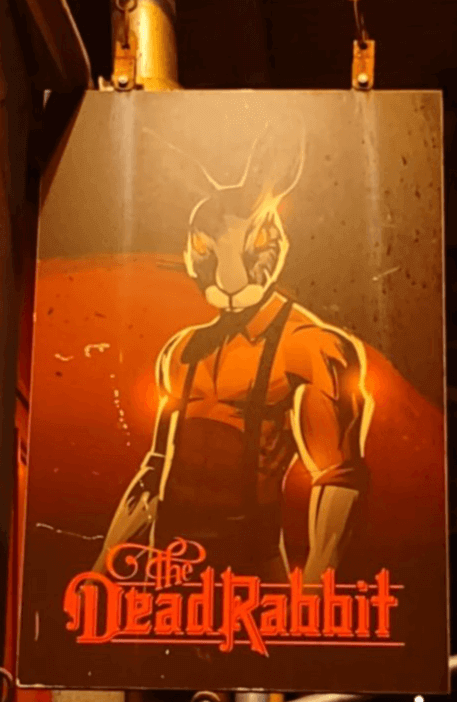 I tried two of their signature drinks, of which there are many, but I have to be honest when I say I didn't enjoy them as much as I did when I switched over to Redbreast 12. They were interesting, but they were honestly just a bit too sweet and a bit too funky for me.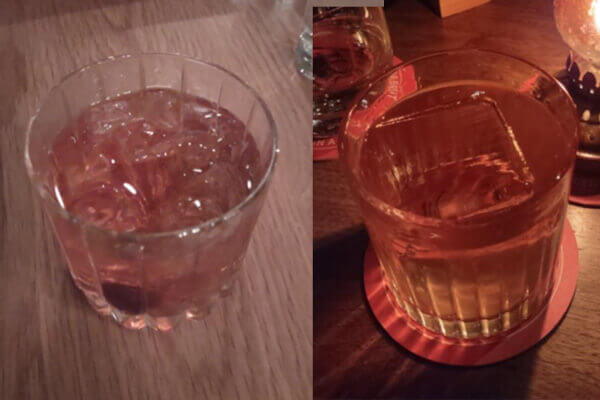 I may be too old for The Dead Rabbit, or maybe just too much of a whiskey snob. After the first two mixed drinks I changed over to neat Irish Whiskey before ending the night with Red Breast 12, which you can never go wrong with.
I had fun and enjoyed the huge selection of Irish Whiskey. So why did The Dead Rabbit score a 75/100? The fact that the mixed drinks were a bit too funky for me cost them points, as well as the cost. I know this is in Manhattan but I'm a country boy and the prices seemed astronomical to me.
The other factor that cost The Dead Rabbit some points was how busy it got. It is a popular bar, and once our private table expired we went downstairs to the main bar area. It was just a press of people. It is hard to enjoy a drink when every movement jostles you up against someone else.
Please let me know if you've been there and what you thought of The Dead Rabbit in the comments.
Place
Location
Score
Price Scale
Drink
Cinder Bar
Clarksboro, NJ
96
High Cost
Manhattan
Saltgrass Steakhouse
Orlando, FL
91
Moderate Cost
Manhattan
The Irish Whisper
National Harbor, MD
90
High Cost
Irish Whiskey
McCormick & Schmick's Seafood & Steaks
National Harbor, MD
80
High Cost
Manhattan
The Dead Rabbit
New York, NY
75
High Cost
Multiple
Iron Hill Brewery
Wilmington, DE
71
High Cost
Kentucky Connection
Cadillac Ranch
National Harbor, MD
70
Moderate Cost
Multiple
Harry's Savoy Grill
Wilmington, DE
67
High Cost
Manhattan
Boulevardier
Ted's Montana Grill
Newark, DE
66
Moderate Cost
Newly Fashioned
Creekside Inn
Woodstown, NJ
65
Low to Moderate
Manhattan
Alewife
Richmond, VA
63
High Cost
Manhattan
roanoke
Chicago, IL
55
High Cost
Black Manhattan
Blue Line Lounge & Bar
Chicago, IL
53
Low Cost
Manhattan
Da Andrea
New York, NY
50
High Cost
Manhattan
Negroni
Iguana Cafe
Chicago, IL
45
Moderate Cost
Manhattan
The Greene Turtle
Newark, DE
40
Moderate Cost
Manhattan
Restaurante Montserrat Manor
Punta Cana, DR
35
High Cost
Manhattan
Dave & Buster's
Deptford, NJ
30
Moderate Cost
Manhattan
Cock'n Bull
Lahaska, PA
26
High Cost
Manhattan
Old Fashioned
The Brass Tap
National Harbor, MD
25
Moderate Cost
Manhattan
Carrol's Creek Cafe
Annapolis, MD
21
High Cost
Manhattan
Big Fish Grill
Wilmington, DE
10
High Cost
Manhattan
The Legend
New Castle, DE
5
Low Cost
Manhattan
TGI Fridays
New Castle, DE
1
Moderate Cost
Manhattan

Cost Scale
Up to $30 per person – Low Cost
$31 to $50 per person – Moderate Cost
$51 and above per person – High Cost