My wife and I had lunch at Ted's Montana Grill. She had the Snowcrest Sandwhich and I had a burger with fries and onion rings. My wife had a beer and I had two of the "Newly Fashioned" cocktails.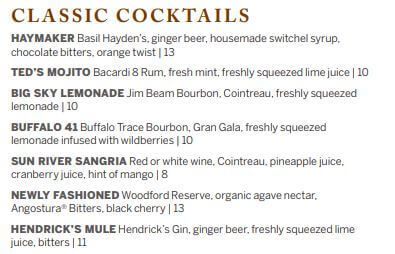 The nose on the Newly Fashioned is all sweet and orange with just a hint of bourbon underneath it. Even my wife, who does not like whiskey found the nose to be quite enjoyable.
The sip is all sweet and citrus and really hides the alcohol. My wife did take a sip, but she said the bourbon was stiller there for her, or at least the alcohol. For me this was a bit too sweet and that sweetness overpowered the bourbon. If you are just getting into bourbon, or like sweet drinks you are going to love this Newly Fashioned.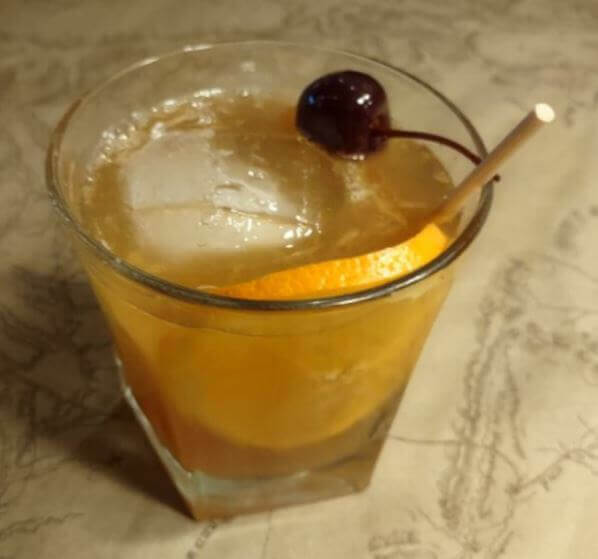 Ted's Montana Grill scored a 66/100, making it a restaurant I would go back to If I had Limited Choices. Two things cost Ted's some points. The first is the cocktail menu and available bourbons is a pretty short list. The second is that it was fairly pricey, with a price tag of $90 for a lunch for two people. The food was good, but not $90 for two people lunch good. Yes, I had two drinks, and my wife had a beer, but between two sandwiches and an appetizer we both walked away saying it was a bit too expensive for what we got.
Place
Location
Score
Price Scale
Drink
Cinder Bar
Clarksboro, NJ
96
High Cost
Manhattan
Saltgrass Steakhouse
Orlando, FL
91
Moderate Cost
Manhattan
The Irish Whisper
National Harbor, MD
90
High Cost
Irish Whiskey
McCormick & Schmick's Seafood & Steaks
National Harbor, MD
80
High Cost
Manhattan
The Dead Rabbit
New York, NY
75
High Cost
Multiple
Iron Hill Brewery
Wilmington, DE
71
High Cost
Kentucky Connection
Cadillac Ranch
National Harbor, MD
70
Moderate Cost
Multiple
Harry's Savoy Grill
Wilmington, DE
67
High Cost
Manhattan
Boulevardier
Ted's Montana Grill
Newark, DE
66
Moderate Cost
Newly Fashioned
Creekside Inn
Woodstown, NJ
65
Low to Moderate
Manhattan
Alewife
Richmond, VA
63
High Cost
Manhattan
roanoke
Chicago, IL
55
High Cost
Black Manhattan
Blue Line Lounge & Bar
Chicago, IL
53
Low Cost
Manhattan
Da Andrea
New York, NY
50
High Cost
Manhattan
Negroni
Iguana Cafe
Chicago, IL
45
Moderate Cost
Manhattan
The Greene Turtle
Newark, DE
40
Moderate Cost
Manhattan
Restaurante Montserrat Manor
Punta Cana, DR
35
High Cost
Manhattan
Dave & Buster's
Deptford, NJ
30
Moderate Cost
Manhattan
Cock'n Bull
Lahaska, PA
26
High Cost
Manhattan
Old Fashioned
The Brass Tap
National Harbor, MD
25
Moderate Cost
Manhattan
Carrol's Creek Cafe
Annapolis, MD
21
High Cost
Manhattan
Big Fish Grill
Wilmington, DE
10
High Cost
Manhattan
The Legend
New Castle, DE
5
Low Cost
Manhattan
TGI Fridays
New Castle, DE
1
Moderate Cost
Manhattan

Cost Scale
Up to $30 per person – Low Cost
$31 to $50 per person – Moderate Cost
$51 and above per person – High Cost