Baha Founders Reserve is a blended Irish Whiskey that is aged four years in total. The majority of that time is spent Virgin Oak Casks before final finishing is completed in Sherry Casks.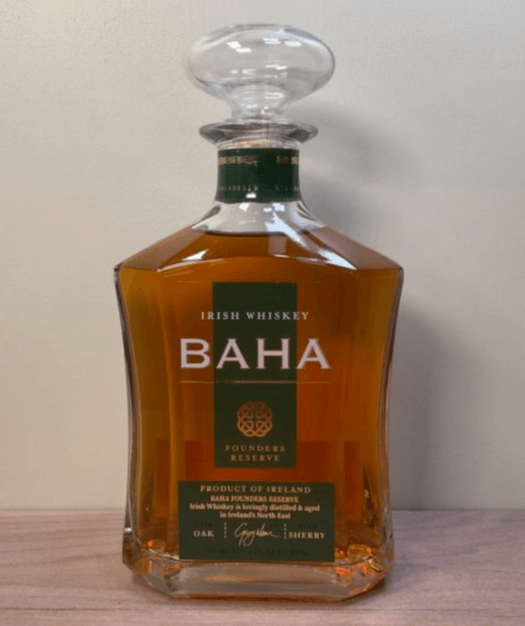 Baha Founders Reserve is being positioned as a premium product. It is hard to find in my area, and the price is steep, especially when you consider the bottle is 50ml shy of what a normal bottle contains.
The Nose
I poured a dram into a Glencairn Whisky Glass and slowly swirled before sniffing gently. The first thing I appreciated was sweet toffee which quickly turned to vanilla and leather. It is one of those noses that keeps me coming back to try and understand it better. But at the same time I'm not sure if I like it or not.
The Palate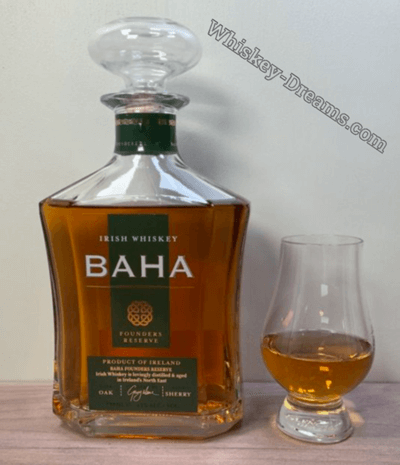 The sweetness on the nose comes over on the first sip, but it is quickly overpowered by the vanilla and leather. The finish however is a little rough and the leather lingers on the tongue. While I really struggled to understand if I liked the nose, the palate drove the nail home. The answer is no.
The Score – Baha Founders Reserve
This bottle of Baha feels like a very carefully constructed business plan. A business plan focused on driving profit while ignoring one really important piece. The whiskey just doesn't live up to its premium hype. It has a rough finish and a funk that just lingered on my tongue.
While I am glad I received this bottle as a gift (thanks Dad and Ginny!) it is not one I'd pick up again as it is best suited to have its flavors hidden in a mixer. Baha Founders Reserve scores a 30/100, making it best for Mixers.
Instead of purchasing a bottle of Baha, I'd explore a few of the other tried and true Irish Whiskey offerings.
Color
Deep brown with a transparency set at about 30%.
Proof
43.0% ABV
Pros:
I love to try new whiskeys.
Cons:
Baha Founders Reserve is being positioned as a premium product but it just can't hold up to the competition.
Its sold at a premium price and its only a 700ml bottle.
The aftertaste is leather and funk.
At this price I'd pick Redbreast 12 or Jameson The Distiller's Safe every time.