If you like Scotch you may like this Silkie blended Irish Whiskey.
If I'd known it was peated when I saw I would have have bought it. Scotch and anything that is peated just reminds my of licking ash trays, so it is really not for me.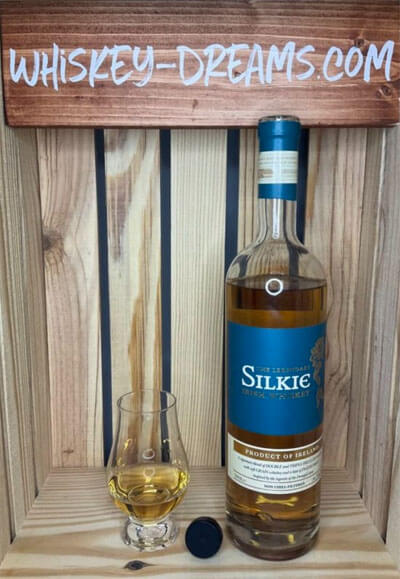 The nose is all smoke and I can't taste anything but ash tray, so for me, this is sadly I Had To Pour It Out.
Silkie Irish Whiskey earns a 0/100 from me as I literally cannot drink it. Just keep in mind I don't like smoke, so you might like it if you like Scotch.
Color
Straw gold with hints of amber.
Proof
46% ABV
Pros
If you like smoke, this may be right up your alley.
Cons
I'm not a fan of smoke or peated whiskeys so this was akin to licking an ash tray for me.