I grabbed this bottle of Redemption for two reasons. It was the first time I'd seen it, and it was just $30. I am always hopeful when I find a new bottle that it might be a gem. Or at least decent. Even a decent bottle can be used for mixers or to drink with friends who may not be true whiskey aficionados.
As per the distiller, Redemption is "Made in the style of true pre-prohibition rye, Redemption drinks well neat or on the rocks, but it also shines in any classic cocktail such as a Manhattan, Old Fashioned, or Sazerac."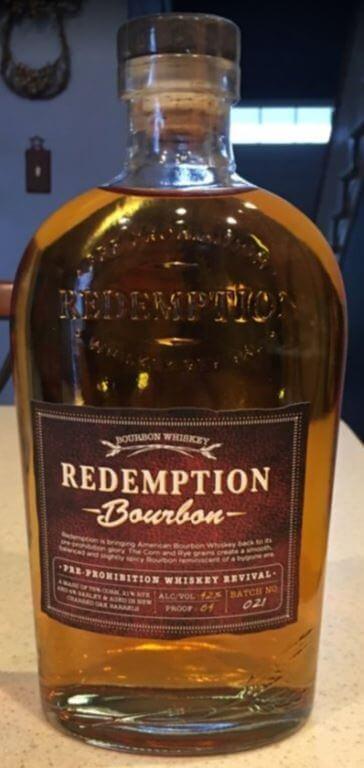 The nose on this Redemption is charred oak, vanilla and spice.
Things fell apart for me on the first sip however. There are a lot of positive notes mixed into Redemption, it is just that so few of them fit together. The rye seemed to be at odds with the vanilla and spice.
Redemption starts rough, ends rough, and leaves an unpleasant burn behind. My advice would to spend a few extra dollars and get something you will really enjoy. Redemption earned its disappointing score of 40/100 putting it at the lower end of the "Mixers or On Ice" scale.
Color
Dark copper.
Proof
44.0% ABV
Pros
Potentially useful to clean carburetors.
Is pleasant on the nose, but lets down the palate.
Cons
All rough edges.
Burns, and not in a pleasant way.