I was lucky enough to visit Jamaica during the pandemic. The resort we booked was closed due to low volume (thanks Covid) so they put is in a sister resort nearby. The sister resort was Iberostar Rose Hall Suites. It was surreal and a once in a lifetime opportunity at the same time. Unless I hit the lotto I can't imagine I'm going to have a swim up resort bar basically to myself. There were literally like three other couples in the whole place.
My go to drink after settling into vacation in the Rose Hall Suites was this Appleton Reserve Blend Jamaican Rum. It was the "top shelf" at the all inclusive, and I wasn't going to spend more money for bottle service.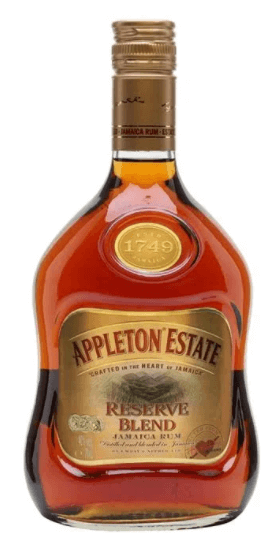 The nose was ripe fruit that ended with just a touch of sharpness. The sharpness on the nose is hard to describe. It's a bit metallic but also chemically. Like I said, its hard to describe.
The Score – Appleton Estate Reserve Blend Rum
The palate light and smooth. There isn't a lot of depth to this rum, but it is perfect for sipping by the edge of the pool. Overall, this Appleton Reserve Blend scored a 70/100. That makes it Sip Worthy!
Pros
Smooth.
The more I drank the more they refilled my glass. (I drank this while on vacation at the all inclusive resort Iberostar Rose Hall Suites.)
Cons:
Not a whole lot of depth or complex flavors.