High N' Wicked The Wild Rover Single Malt Irish Whiskey is a product of the Royal Oak Distillery in a joint venture with New Riff Distilling. If you are familiar with the Busker brand of Irish Whisky you've already drank a few drams that the Royal Oak Distillery created.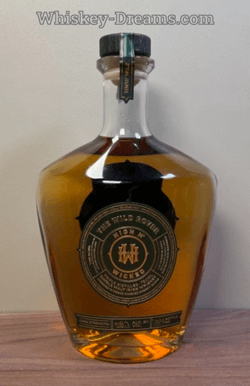 Unlike American Bourbon, new Irish Whiskey offerings don't come out every day, so when I saw this bottle of High N' Wicked The Wild Rover I jumped on it, super excited to open the bottle and try it.
Now that the bottle is open, let's dig into how it stands up to its peers.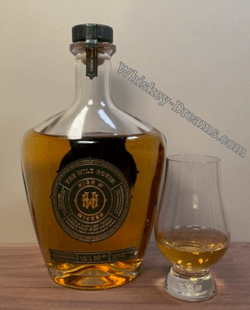 The Nose
The nose on this High N' Wicked The Wild Rover Single Malt Irish Whiskey is delicate but deep. There are those lovely butter cookie notes I love in Irish Whisky in general mixed with vanilla and molasses. The sweetness here is rich but some ends with a dry not that really accents the time spent in the Sherry Casks. For a Whiskey bottled at cask strength there is zero booziness.
The Palate
This whiskey is just so damn smooth. There is absolutely no hint that this was bottled at cask strength. The front of my tongue is awash in desert flavors. Sweetness and butter cookies. The mid tongue blends that sweetness and creamy maltiness with the dryness of the time spent in the sherry casks. The finish is a blend of those sweet flavors and the dryness of the sherry. It really is a masterful blend.
These are very rich flavors. Have you ever had a really fatty, creamy meal that was amazing, but also made you think you just couldn't eat another bite? It is so so rich you can't take it? That is exactly how this High N' Wicked The Wild Rover made me feel.
The Score
High N' Wicked The Wild Rover Single Malt Irish Whiskey scored a 97/100 making it Sip Worthy. This is an expensive whiskey, but if you have the dollars, it is well worth a try.
Color
Amber and dark honey.
Proof
58.7% ABV
Pros
This is a dangerous bottle. It is so smooth you don't feel the Cask Strength bottling until your head is swimming a bit.
Sometimes I crave that dry sherry finish on my Irish Whiskey and this knocked it out of the park.
Cons
At $160 bucks this is a steep price for the bottle.
This is a limited release. if you love it you may not be able to find it again.