According to the Powers website, this Irish whiskey received its name from the Powers family coachmen. To keep warm in the harsh Irish winters, the three coachmen would each take a swallow from their hip flask. Thus was born Powers Three Swallow Whiskey.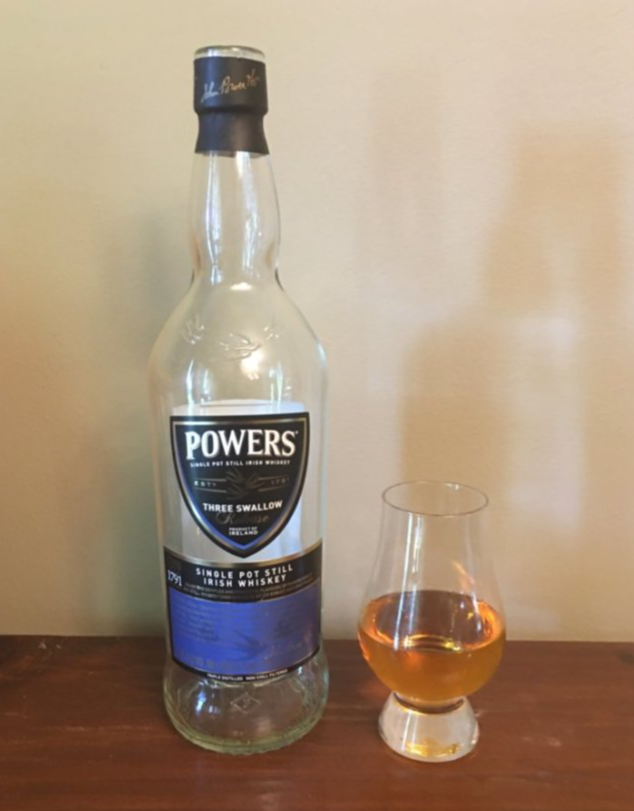 Thank you coachmen, I'm sure you enjoyed the whiskey as much as I did. Poor a dram in a Glencairn Glass and enjoy!
This Whiskey has just about everything you want, and honestly can have at this price point. Like everything else in life, there is a diminishing return. Sure, you can spend more, but at $38 at my local mega liquor mart, your not going to find a better value. This Powers Three Swallow has the sweet honey I love in Irish Pot Still Whiskey that finishes with just a bit of spice.
Scoring – Powers Three Swallow Irish Whiskey
If you want a great Irish Whiskey, that is affordable, approachable, and deserves to be in every whiskey drinkers cabinet, you can't go wrong with Powers Three Swallow, which is why this has earned a very respectable 87/100.
I love my Redbreast 12 Years but the prices vary so much. Sometimes I can find it for $70, but I've also seen it as high as $100. For $100 bucks I'd rather get two bottles of this Powers!
Pros
Punches above its weight for a $38 whiskey.
Full flavored and robust.
Perfect mix of smooth, honey, and spice.
Cons:
This is not helping my drinking habit.