Death's Door is an interesting whiskey. Instead of using a traditional whiskey yeast the distillers use a champagne yeast on an 80:20 mash bill of hard red winter wheat to malted barley.
The Nose
Thankfully my initial fear that this was going to be more akin to white lightening than bourbon were ill founded. Death's Door's nose reminded me more of vodka than whiskey. There is malt and alcohol, but for me, the nose is very neutral and not very pronounced. I do have a minor sinus cold, so I'm curious if that will change when I'm back to 100%.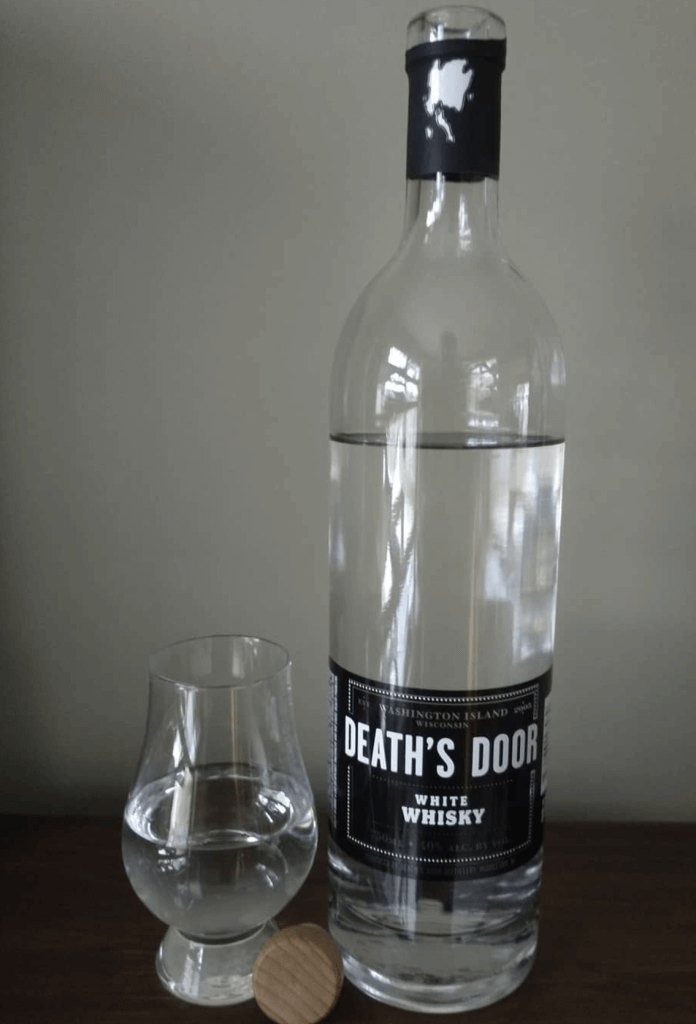 The Palate
The mouth feel is clean and crisp and the opening on the front of my tongue is creamy malt, that almost, but not quite, turns into butter cookies. That opening is quite lovely. I wish it had finished as nicely. As the whiskey reaches the back of your throat a few of the rougher notes come through. It is unsweetened dark chocolate and raisins left in the sun.
The Score – Death's Door
I enjoyed this Death's Door and will save what's left of the bottle to see what a few of my friends think of it. The whiskey spent just a little bit of time in uncharred Minnesota oak barrels, but I think the champagne yeast played a bigger part in the flavors at play in this whiskey.
I'm giving Death's Door 68/100 points. This makes it perfect for Mixers or On Ice. I would call this a novelty, and it is different, but it isn't making its way into my Whiskey Safe.
Pros:
The champagne yeast adds a creamy note that reminds me of Irish Whiskey in a pleasant way.
Different, very different. if you like trying new things, you should try Death's Door, even if its a one time buy.
The opening on the front of the tongue is all malt, creamy sweetness.
Cons:
If your looking for bourbon, this is going to be an odd duck for you.
The finish is a little rough on the back of the tongue.
$40 is a little bit high for this bottle. $25 or $30 seems like a fairer price.