Natterjack Irish Whiskey is a blended, triple distilled whiskey from Gortinore Distillery in Dublin Ireland. I have to be honest, I didn't care if this was Irish Whiskey or Bourbon, I was picking up this bottle now matter what because of the distinctive Toad label.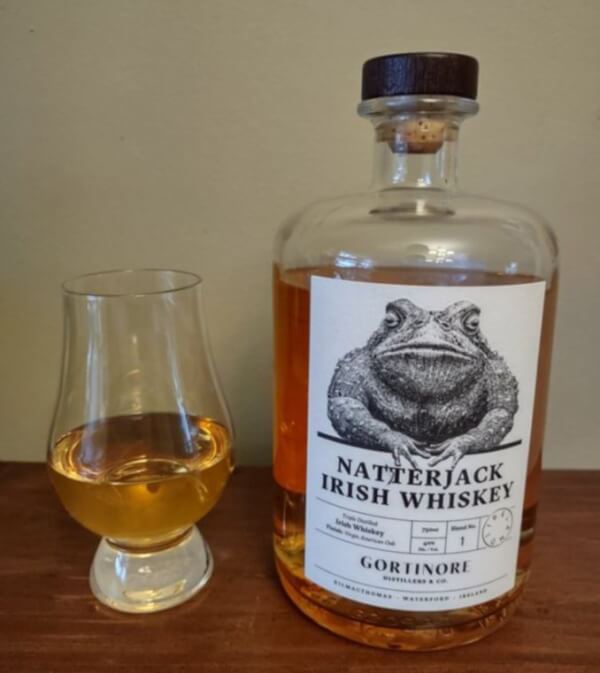 Now let's see how the inside of the bottle compares to the outside.
The Nose
The nose on this Natterjack is hard to describe. Is it acid and leather I'm smelling? I've appreciated this note in other blends, and it is not something that I'm overly fond of. It is funky, and not in a good way.
The Palate
That acid and leather on the nose came right through on the first sip. On the second sip my front and mid tongue appreciate sweetness that quickly turns to leather and funk on the swallow.
The Score
The funk cost Natterjack big points. I'm giving Natterjack a 35/100, putting it just into the Mixed Drinks Only territory.
For this price, I could buy almost two bottles of Paddies, and that is a much better sip compared to this bottle.
Color
The color of toad water?
Proof
40.0% ABV
Pros
New Irish Whiskey offerings are few and far between.
Relatively cheap at $30 a bottle.
Cons
The nose has funk that I could not get around.
That funk comes right through on the sip.
Better options at this price point.