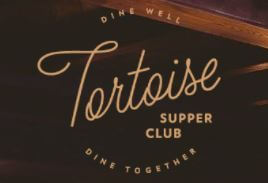 I was lucky enough to be invited to a dinner at the Tortoise Supper Club to celebrate the holidays. On the food side I ordered the Meatloaf and Mashed Potatoes and it was absolutely the best meatloaf I've ever had. It was freezing cold this week in Chicago, and it was the perfect comfort food to warm me up, and to pair with a a drink.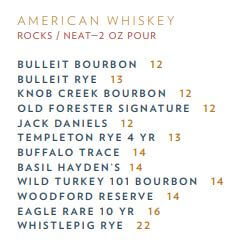 They have a decent menu of bourbon, Scotch, and Irish Whiskey, so deciding on what I actually wanted to drink was not easy. One of bosses ordered a Manhattan, and that sealed the deal for me.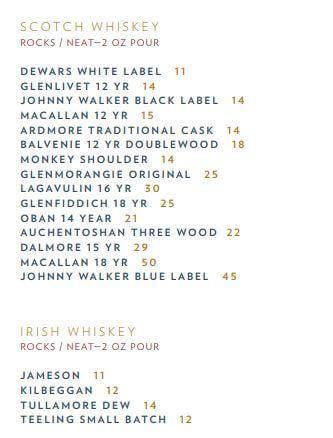 With my decision made, I ordered a Manhattan, which has become my go to when dining out.

Tortoise Supper Club Scoring
My Manhattan was made with Bulleit Rye and a decent shake of bitters. It was wonderfully dry, woody, and the swallow ended with a nice dry bitter finish. There was sweet vermouth in it, but it was very mellow and really let the Bulleit Rye shine through. I'm not a huge fan of Rye, and this still scored an 85/100, so if you are a Rye lover, this will likely score even higher for you. If your in Chicago, and have deep pockets, I highly recommend the Tortoise Supper Club. It is all dark wood, class, and live music, at least while I was there. They had two lovely young woman walking around and singing Christmas carols and it was wonderful.
Place
Location
Score
Price Scale
Drink
Cinder Bar
Clarksboro, NJ
96
High Cost
Manhattan
Saltgrass Steakhouse
Orlando, FL
91
Moderate Cost
Manhattan
The Irish Whisper
National Harbor, MD
90
High Cost
Irish Whiskey
McCormick & Schmick's Seafood & Steaks
National Harbor, MD
80
High Cost
Manhattan
The Dead Rabbit
New York, NY
75
High Cost
Multiple
Iron Hill Brewery
Wilmington, DE
71
High Cost
Kentucky Connection
Cadillac Ranch
National Harbor, MD
70
Moderate Cost
Multiple
Harry's Savoy Grill
Wilmington, DE
67
High Cost
Manhattan
Boulevardier
Ted's Montana Grill
Newark, DE
66
Moderate Cost
Newly Fashioned
Creekside Inn
Woodstown, NJ
65
Low to Moderate
Manhattan
Alewife
Richmond, VA
63
High Cost
Manhattan
roanoke
Chicago, IL
55
High Cost
Black Manhattan
Blue Line Lounge & Bar
Chicago, IL
53
Low Cost
Manhattan
Da Andrea
New York, NY
50
High Cost
Manhattan
Negroni
Iguana Cafe
Chicago, IL
45
Moderate Cost
Manhattan
The Greene Turtle
Newark, DE
40
Moderate Cost
Manhattan
Restaurante Montserrat Manor
Punta Cana, DR
35
High Cost
Manhattan
Dave & Buster's
Deptford, NJ
30
Moderate Cost
Manhattan
Cock'n Bull
Lahaska, PA
26
High Cost
Manhattan
Old Fashioned
The Brass Tap
National Harbor, MD
25
Moderate Cost
Manhattan
Carrol's Creek Cafe
Annapolis, MD
21
High Cost
Manhattan
Big Fish Grill
Wilmington, DE
10
High Cost
Manhattan
The Legend
New Castle, DE
5
Low Cost
Manhattan
TGI Fridays
New Castle, DE
1
Moderate Cost
Manhattan

Cost Scale
Up to $30 per person – Low Cost
$31 to $50 per person – Moderate Cost
$51 and above per person – High Cost